I am a big proponent of using small, compact cameras when climbing.  Although I sometimes take larger, interchangeable lens cameras with me on climbs, there are many circumstances where the bulk and weight of a big camera doesn't make sense.  If I'm climbing something difficult, I will often opt for a pocket camera.  Even if I'm bringing an interchangeable lens Micro 4/3 camera, I typically will also carry a pocket camera as a backup.
Over the years, I've used more than a dozen different pocket cameras.  In my days of shooting film, one of my favorite pocket cameras was the Ricoh GR-1.  It was light and compact, had a very sharp fixed 28mm lens, and took excellent quality photos.  It was like having a little SLR with a 28mm prime lens in my pocket.
Since I made the switch from film to digital, I've been on an unending search for the perfect pocket camera.  I've used most  of the high end digital options, including the top of the line offerings from Ricoh (GRD); Sigma (DP1); Panasonic (LX3 and LX5) Canon (S100) and Sony (RX100.)
While I have been generally happy with these pocket cameras, I never had quite the same quality of results that I enjoyed with my larger cameras.  The image quality from the pocket cameras were good, but when I compared the photos with photos taken with my Micro 4/3 system cameras, (especially the OMD-EM5) the pocket camera photos came up a little short.  In general, the pictures were not quite as sharp, and photos with wide dynamic ranges did not come out as well.  None of these pocket cameras fulfilled my need for a tiny camera that could measure up to the quality of my Micro 4/3 system.
The Ricoh GR is the first digital  pocket camera I've owned that has image quality that rivals that of my Micro 4/3 system cameras.  It has a large, APS-C sensor, shoe-horned into a really small package.  It has a fixed (non-zoom) 28mm (equivalent) lens that is very sharp, with an aperture of 2.8.   The best technical review of the GR that I've seen is the very detailed review at DP Review HERE.   My review will focus on my working impressions of the camera, with an emphasis on performance in climbing and backcountry photography.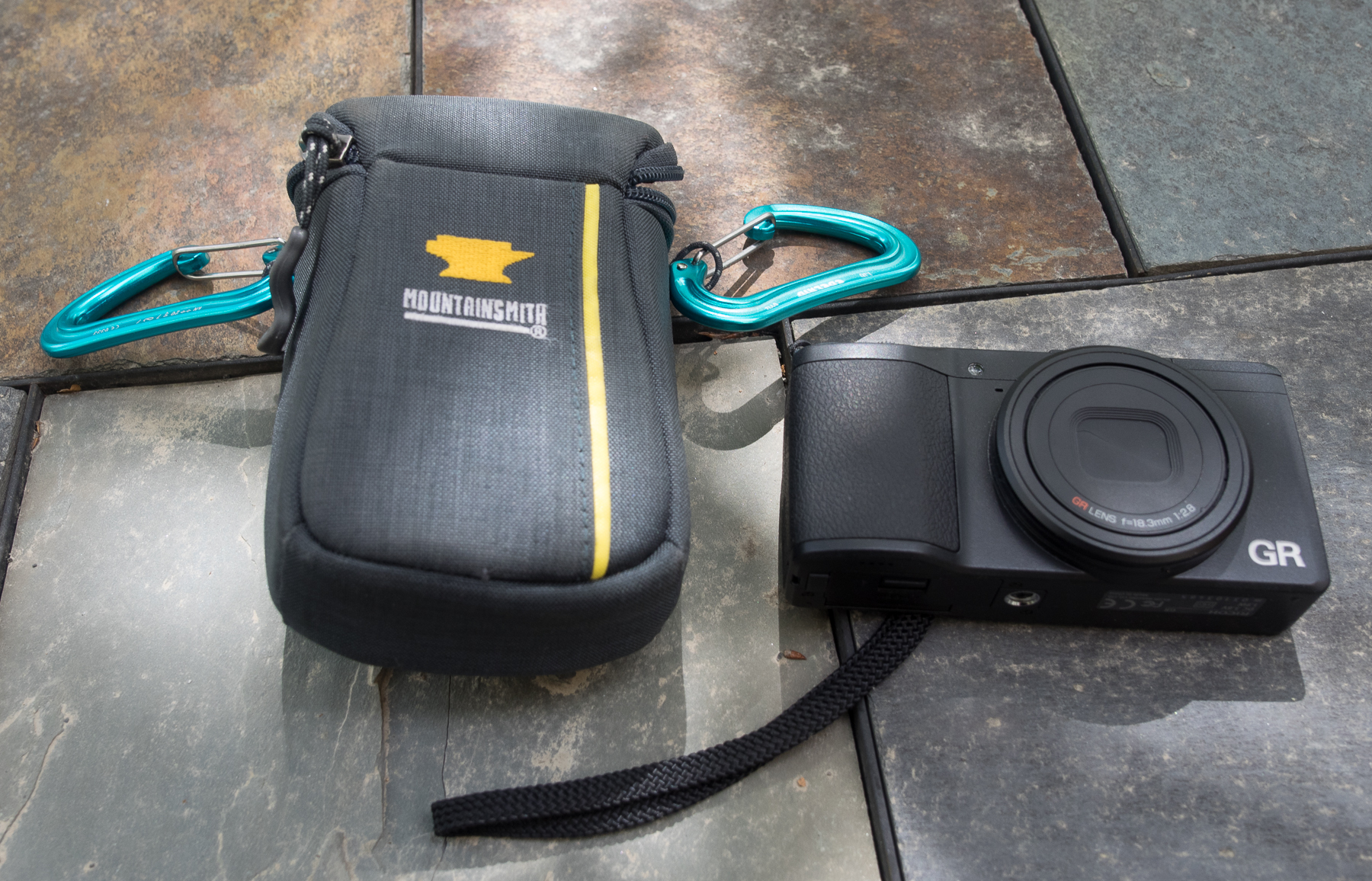 The GR body is very light and compact.  It fits perfectly into a Mountainsmith Cyber Small case.  This case will attach to a pack strap with velcro straps, or can be secured to a climbing harness with carabiners.  In colder weather, when I'm wearing a jacket, I typically dispense with the case altogether and just put the GR in an ultralight ditty bag and keep it in a chest pocket.  Ease of access is everything in climbing and backcountry photography.  If your camera is in your back pack, you won't get the photos you want.  The small size of the GR makes it easy to keep close at hand.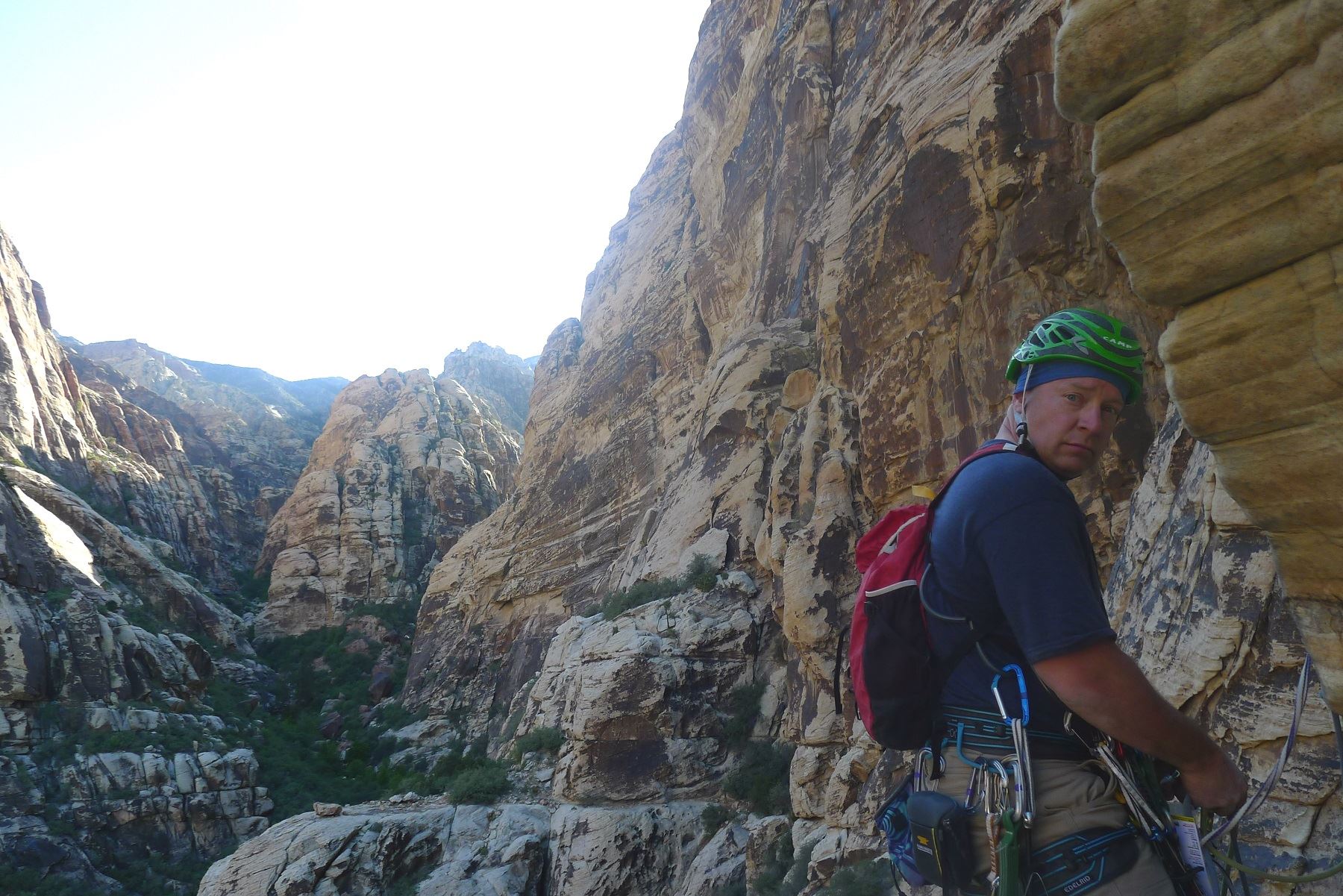 The camera controls are customizable, and are pretty easy to use.  I can change exposure settings and other critical controls even when wearing gloves.  The view screen is decent, and is visible even in bright glare conditions often encountered on the snow.
The sensor is very good at handling high-contrast scenes.  This is particularly important for winter use, as snow scenes can be particularly challenging for other pocket cameras I've used.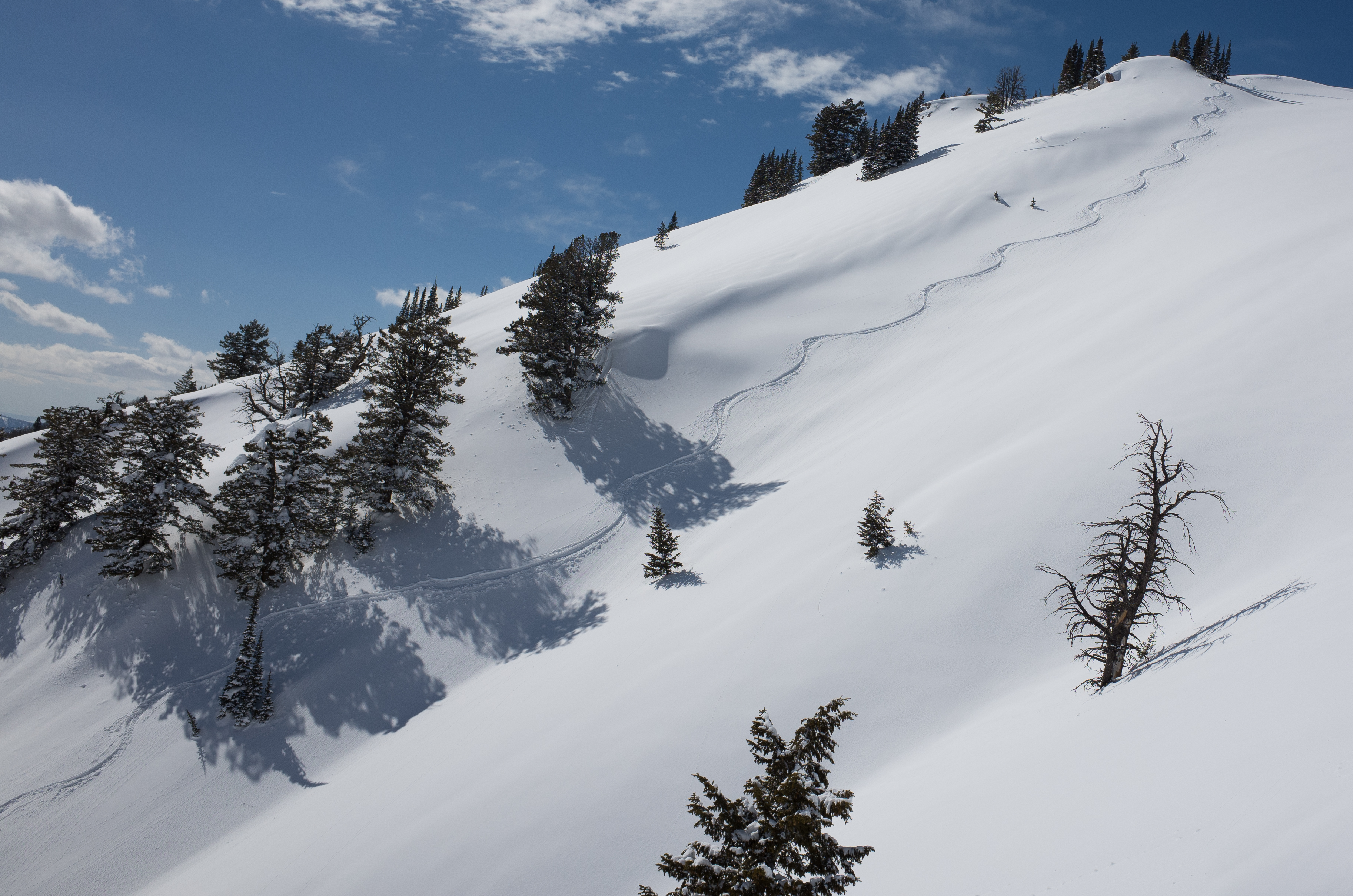 Color rendition is very pleasing, and photos are crisp and sharp.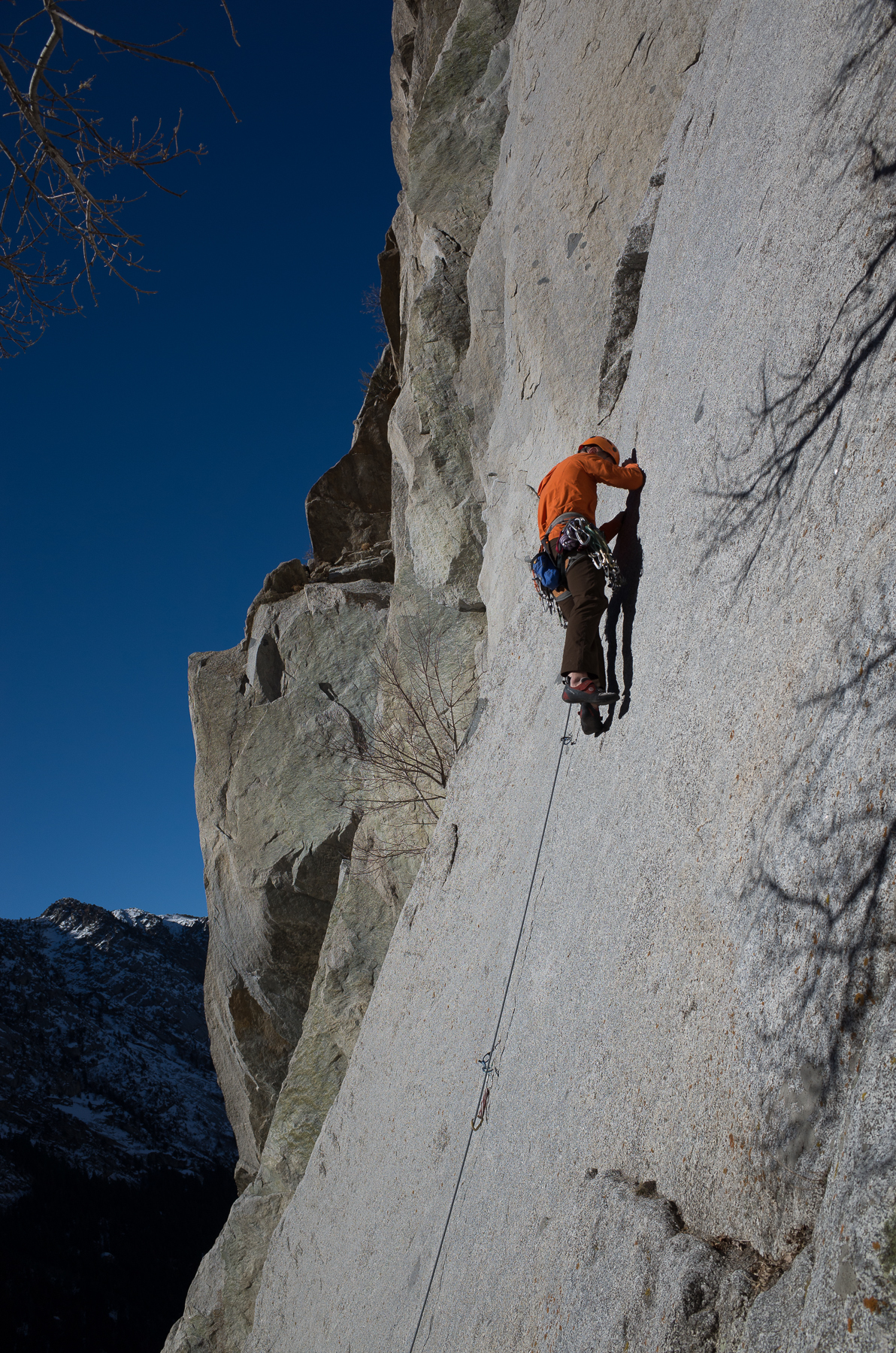 Unlike most pocket cameras, the GR does not have a zoom lens.  With the GR, you've got to do all of your shooting with a wide angle (28mm equivalent) lens.  Generally, I don't find this to be a problem.  The wide angle of view is great for scenic shots, and helps capture perspective on climbs as well, where you're trying to capture a climber and also some background.  Zoom lenses can provide some flexibility, but I generally put more value on the superior optical quality of a fixed lens.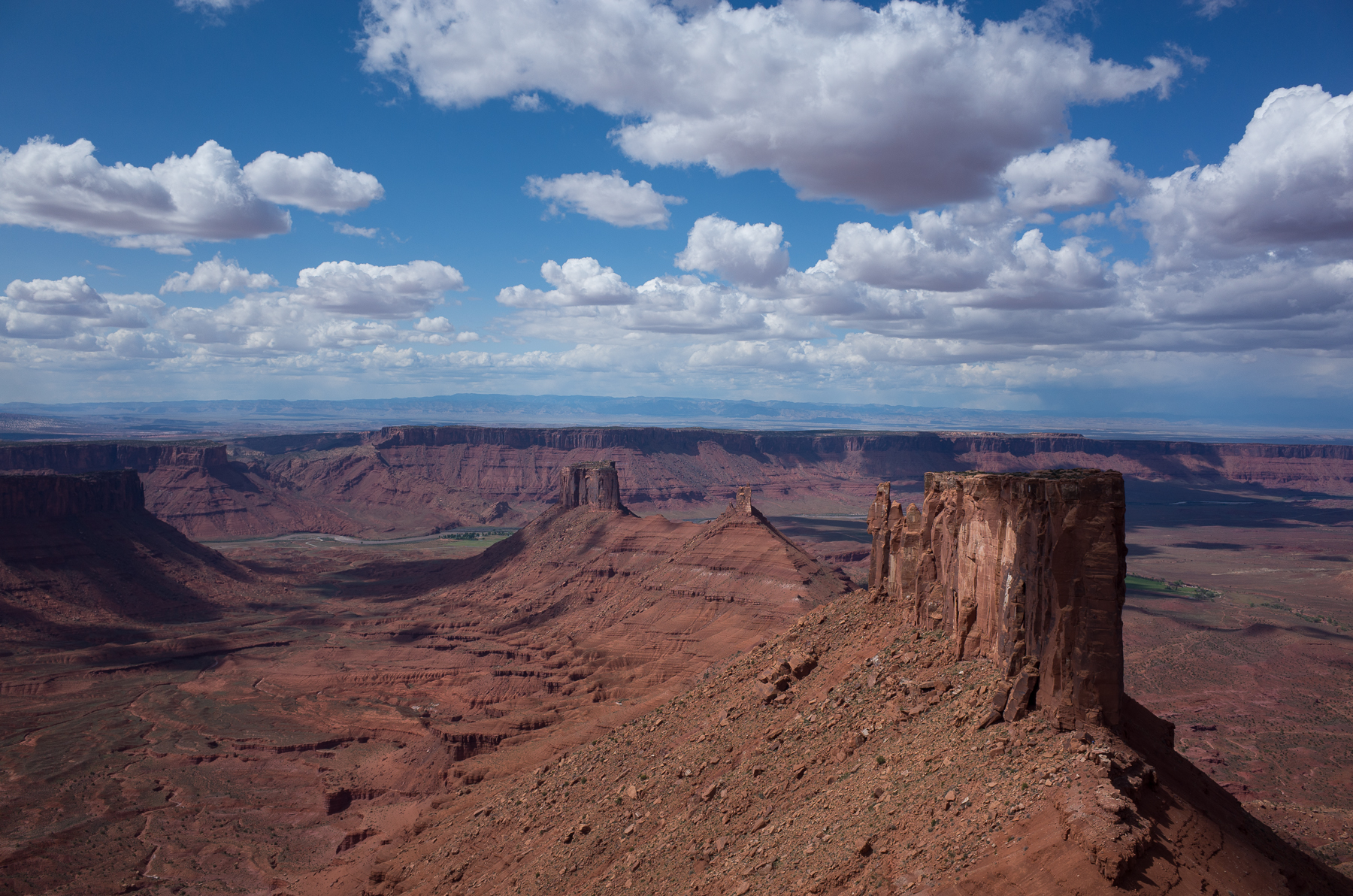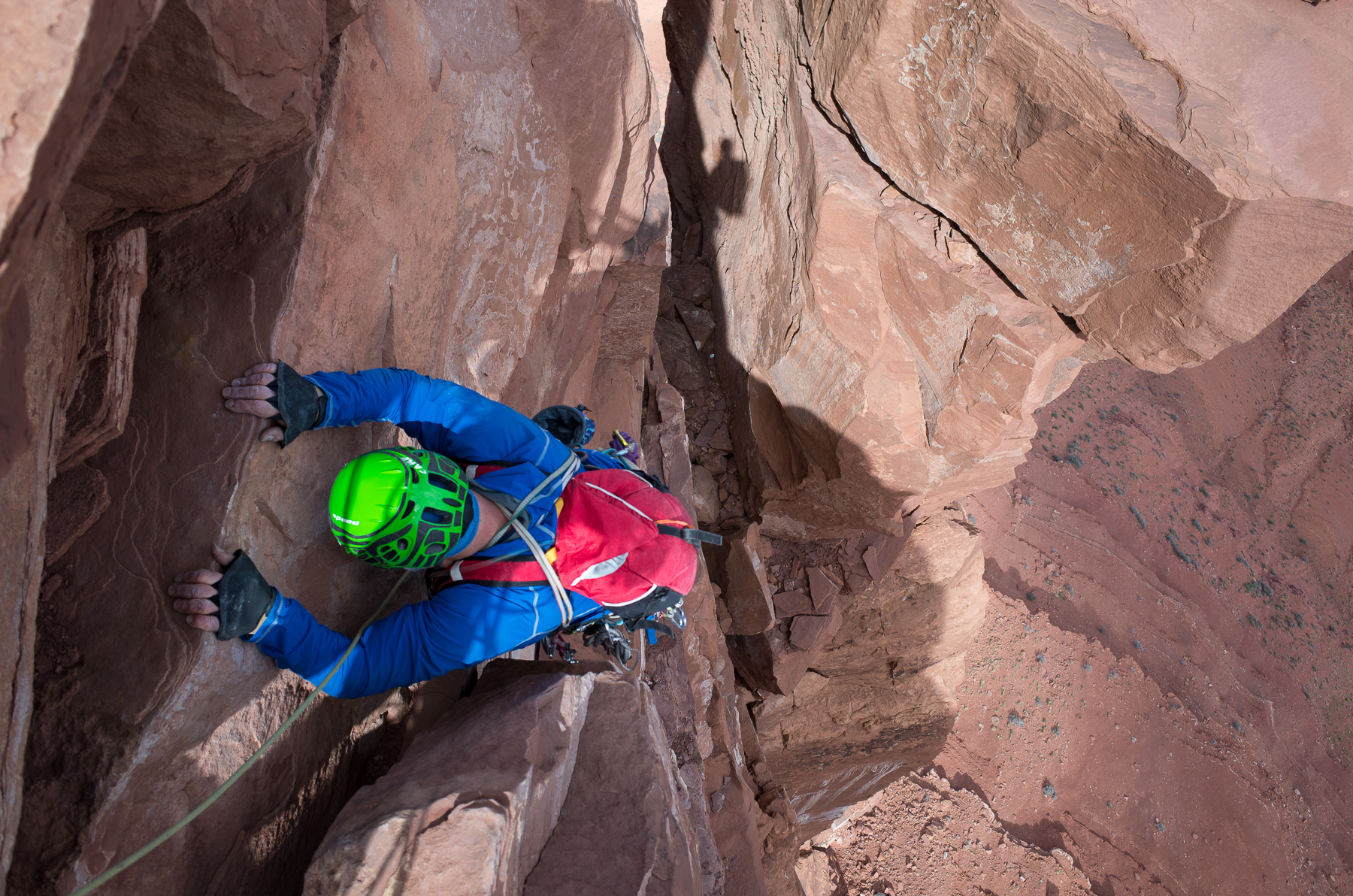 After several months of use, I have been increasingly impressed with the Ricoh GR.  Because it delivers consistently excellent image quality,  I'm getting more and more comfortable using it as my primary climbing camera.  This means that I'm carrying my larger Micro 4/3 system cameras less often, which allows me to go light and fast, while still having a high quality photography option in my pocket.
The Ricoh GR is the first digital pocket camera I've used that has lived up to the standards of the GR-1 film camera.  It really is capable of providing SLR quality in a tiny package.  Because of this, the GR has become my new climbing/backcountry photography tool of choice.