This season I've been using Powder Cord Pouches on my skis.  These are powder cords, coupled with a pouch that buckles around your boot.  This is much better than trying to stuff the powder cords up your pants legs.  Even with built in gaiters, I've found that the cords tend to not stay in place when stuffed up pant legs.  These Powder Cord Pouches keep the cords secured in the pouch.  The pouch closes with velcro.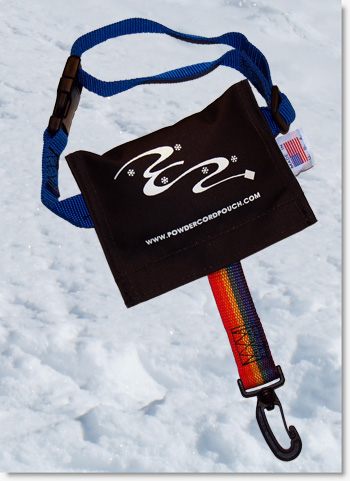 On skis with brakes on the bindings, I use these powder cords as regular cords.  On skis/bindings without brakes, I use them as leashes.  To use them in leash mode, I just knot the end and slide the knotted loop through the buckled strap before I buckle them on.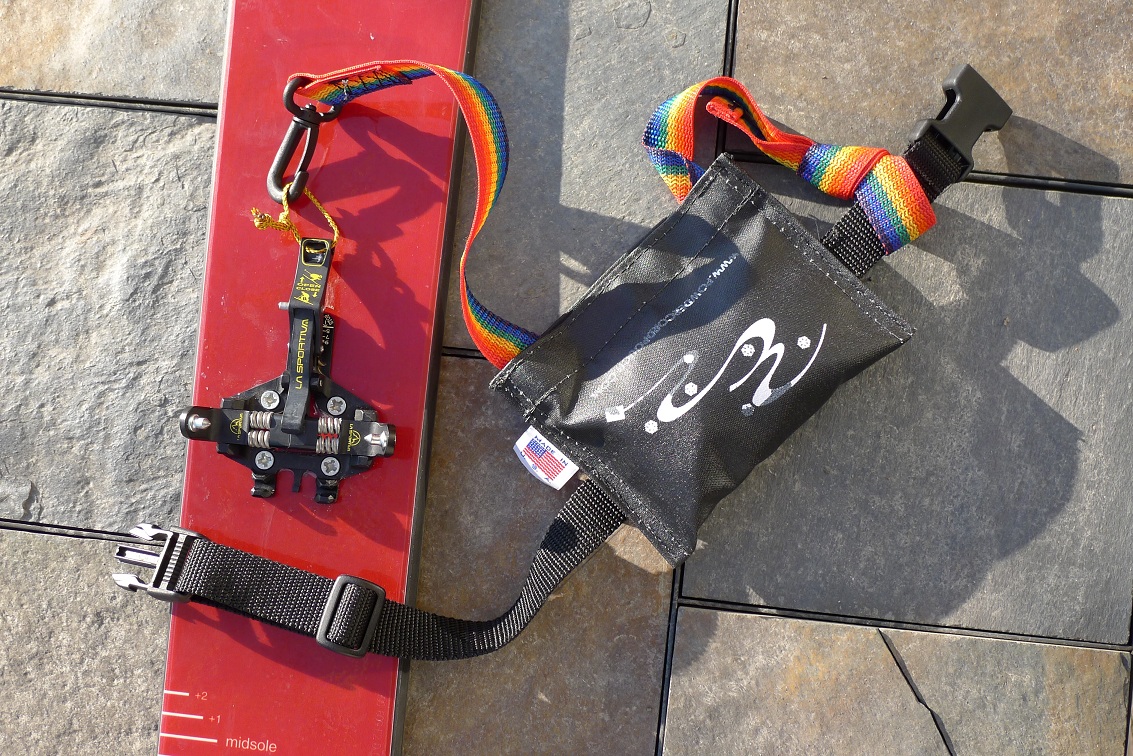 Overall, I'm pretty happy with these pouches.  They've solved the problem of what to do with the cords/leashes when I tour.