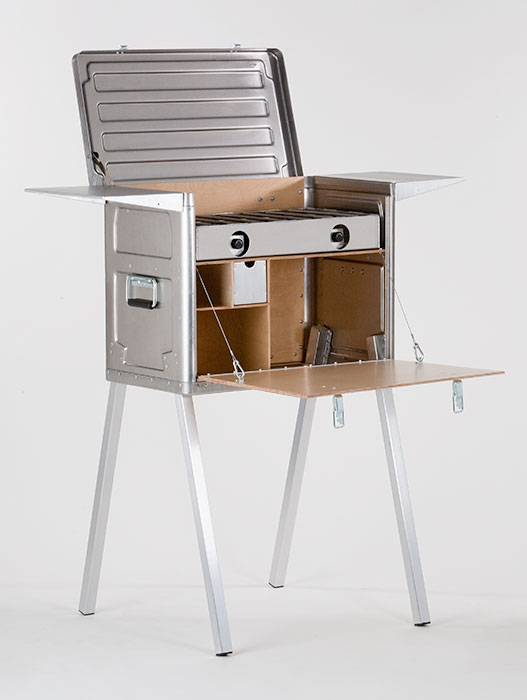 When I'm car camping, I don't like to rough it.  I like to live in luxury.  If I've got a truck to carry my stuff, I'd just as soon have all the comforts of home to the extent possible.  When I'm backpacking, I'm content with lightweight freeze dried meals, but when I'm living out of my vehicle, I want to eat well.   There's something extremely satisfying about cooking and eating a tasty well-cooked meal at your vehicle base camp.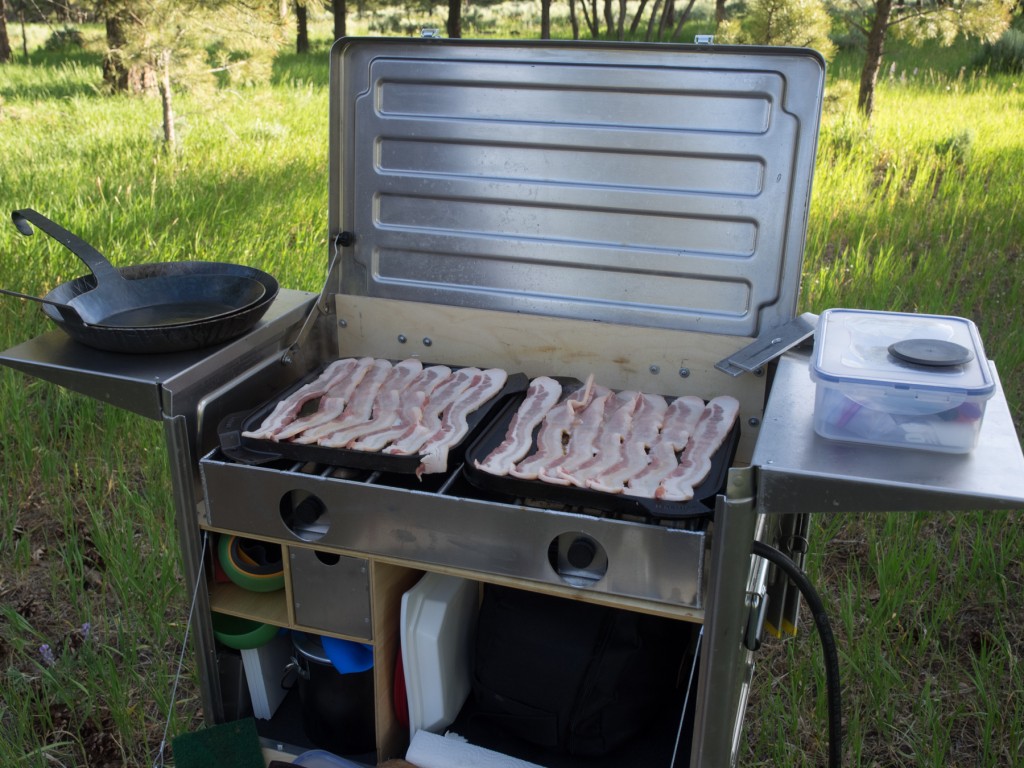 I have experimented with various stoves for car camping, and have a number of different camp kitchen set ups, some modern and some vintage.  My hands-down favorite is the Kanz Camp Kitchen with the Partner Steel dual burner propane stove.
The Kanz Field Kitchen is very nicely made, constructed of aluminum and high quality birch plywood.  It is well thought out, with ample storage space for pots, pans and other cooking necessities, and plenty of work space, assuming that you buy the add-on side shelves and the brackets that turn the top lid into another shelf.
The Field Kitchen can be purchased alone, or with a variety of stoves.  I bought mine fitted with the Partner Steel dual burner propane stove.  The Partner Steel stove is a real performer, putting out 10,000 BTU's from each burner.  Heat control is excellent, and you can adjust the heat down to a very low level without the burner sputtering or going out.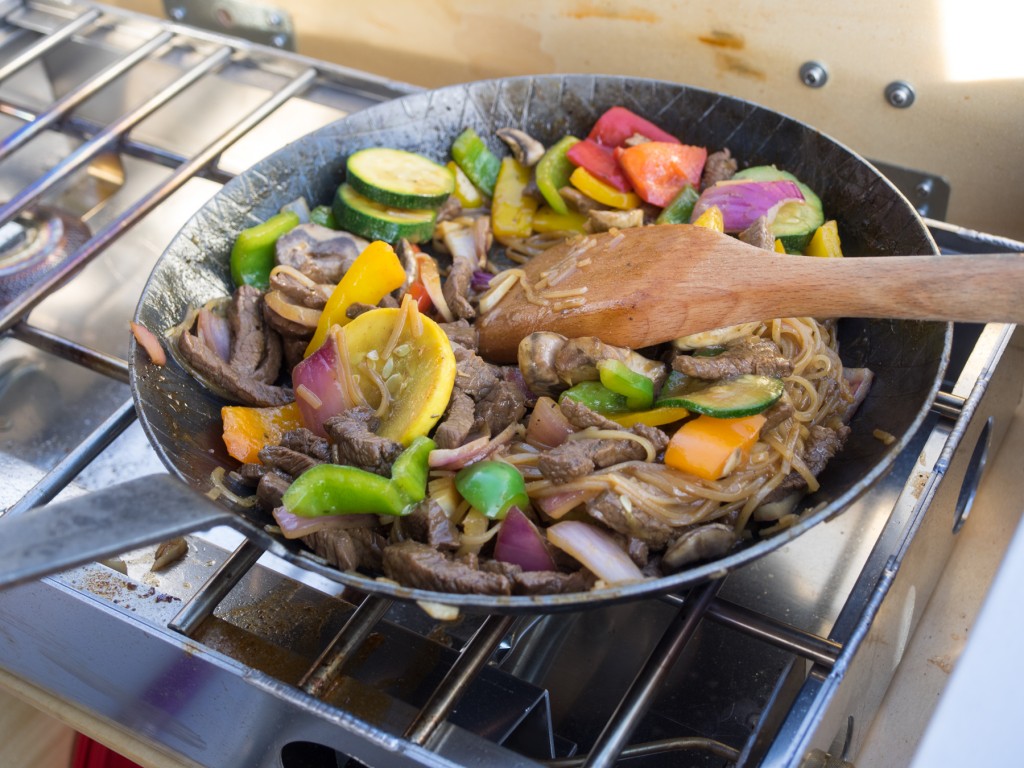 There is one thing however, that I really hate about the Kanz Field Kitchen, and that is the legs.  I have the long leg set, so I don't have to use up table space for the kitchen.  However, in order to attach the legs to the kitchen, you have to slide them into holes in the bottom.  This is a rather difficult job given that the kitchen is pretty heavy when loaded down with all of my cooking kit.  It is particularly difficult if you're trying to do it by yourself.  I've attached and detached the legs on my kitchen dozens of times, and I still haven't found a way to do it easily.
I use the stove in conjunction with a lightweight aluminum propane tank from Worthington.  It's a 6 pound cylinder that is taller and skinnier than most.  It works well for my purposes.  If you can't find them elsewhere for cheaper, Kanz sells them on their site, here.
For me, the Kanz Field Kitchen is the best I've used.  The Partner stove is truly amazing, and the stove is very well integrated into the kitchen.  The whole set up is super quality constructed and will likely outlast me.  It's a great camp kitchen that really doesn't compromise on performance.  However, all that quality and performance doesn't come cheap.  A fully kitted out Field Kitchen with a propane cylinder will run you close to $1,500.  If you can get past the price tag, then the only other down side is that if your food tastes bad on a car camping trip, you can't blame the kitchen.