Hidden Haven is a red rock canyon in southern Utah.  It's not far from Parowan, on the road to Brian Head ski resort.  In winter, the falls at the top of this narrow canyon freezes up, providing one of the most aesthetic ice climbs I've ever experienced.  I'm used to climbing frozen waterfalls, but climbing frozen falls in a sandstone slot canyon is a visual treat.
The climbing consists of 4 distinct steps, separated by some walking up the canyon.  The first three are all pretty short and relatively easy at WI 2 or 3, and the last pitch is the longest and steepest, about 110 feet and WI4.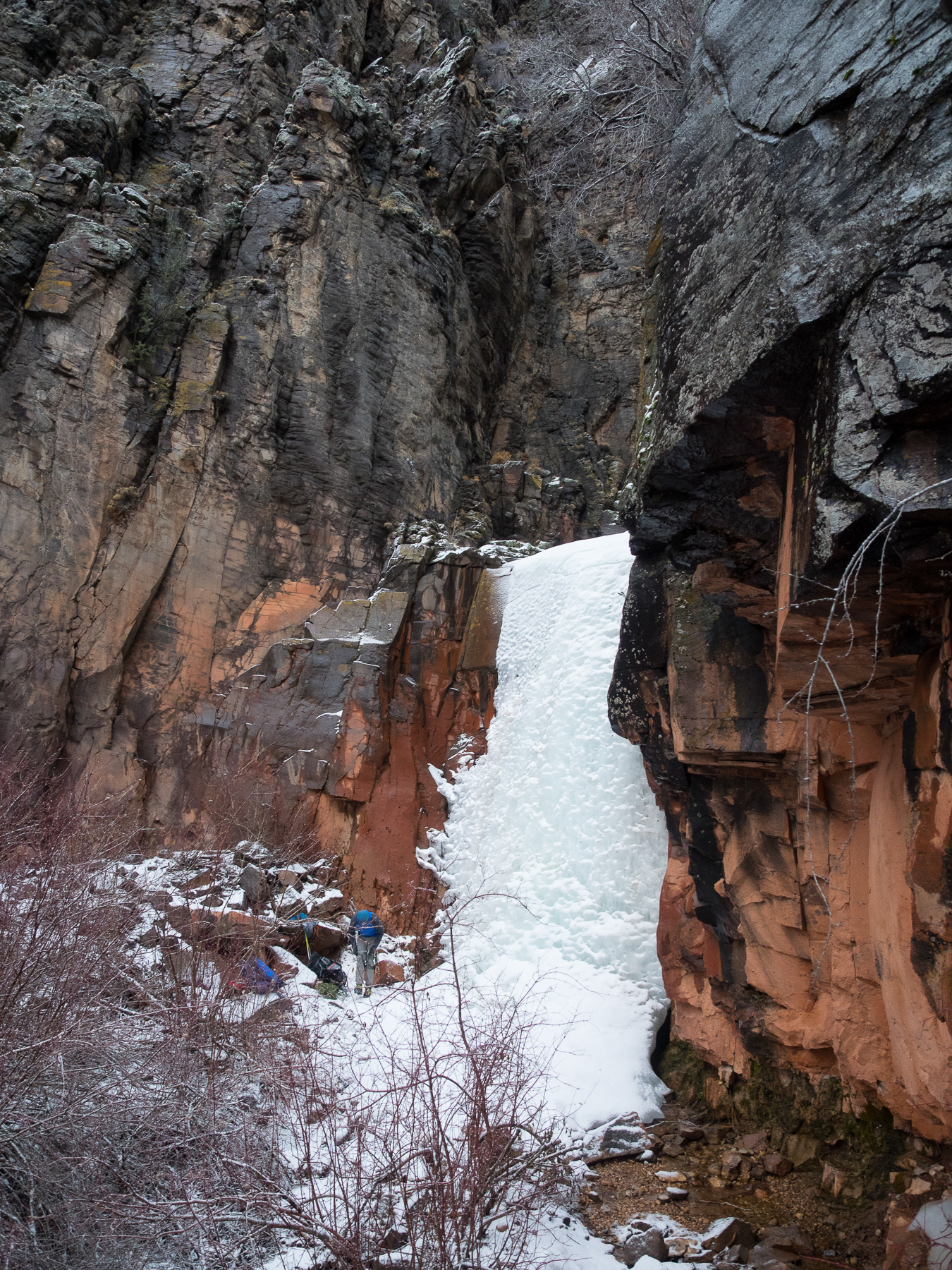 I climbed this in March.  The ice in Utah's Wasatch Range to the North had all pretty much melted out due to unseasonably warm temperatures, but because of the narrowness of the sunless canyon and the elevation (a bit over 6000 feet) the ice here remained climbable (albeit kind of wet.)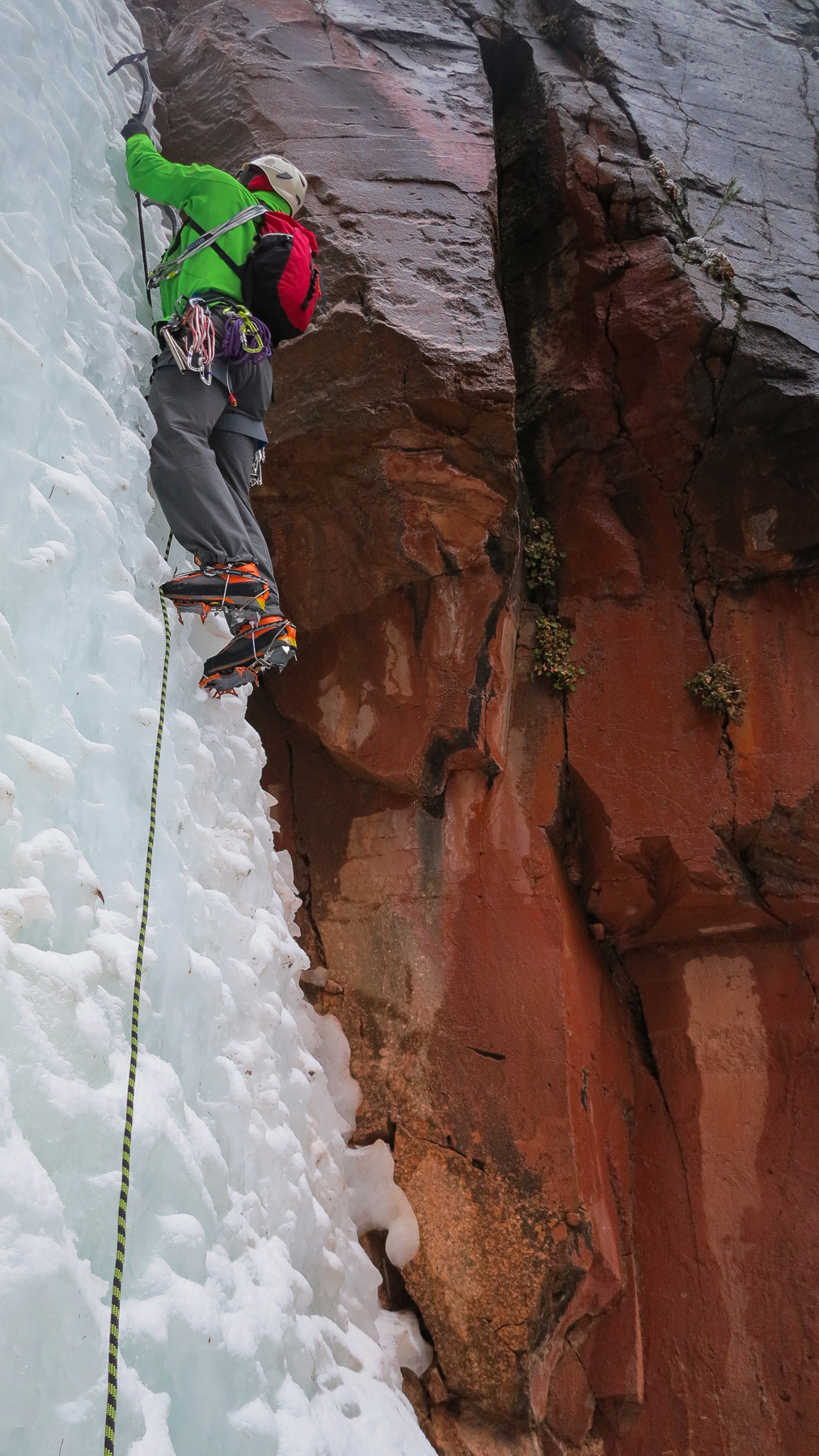 Once you get into the canyon, it's very beautiful, and you traverse from one pitch to the next along the gentle frozen creekbed that flows along the canyon bottom.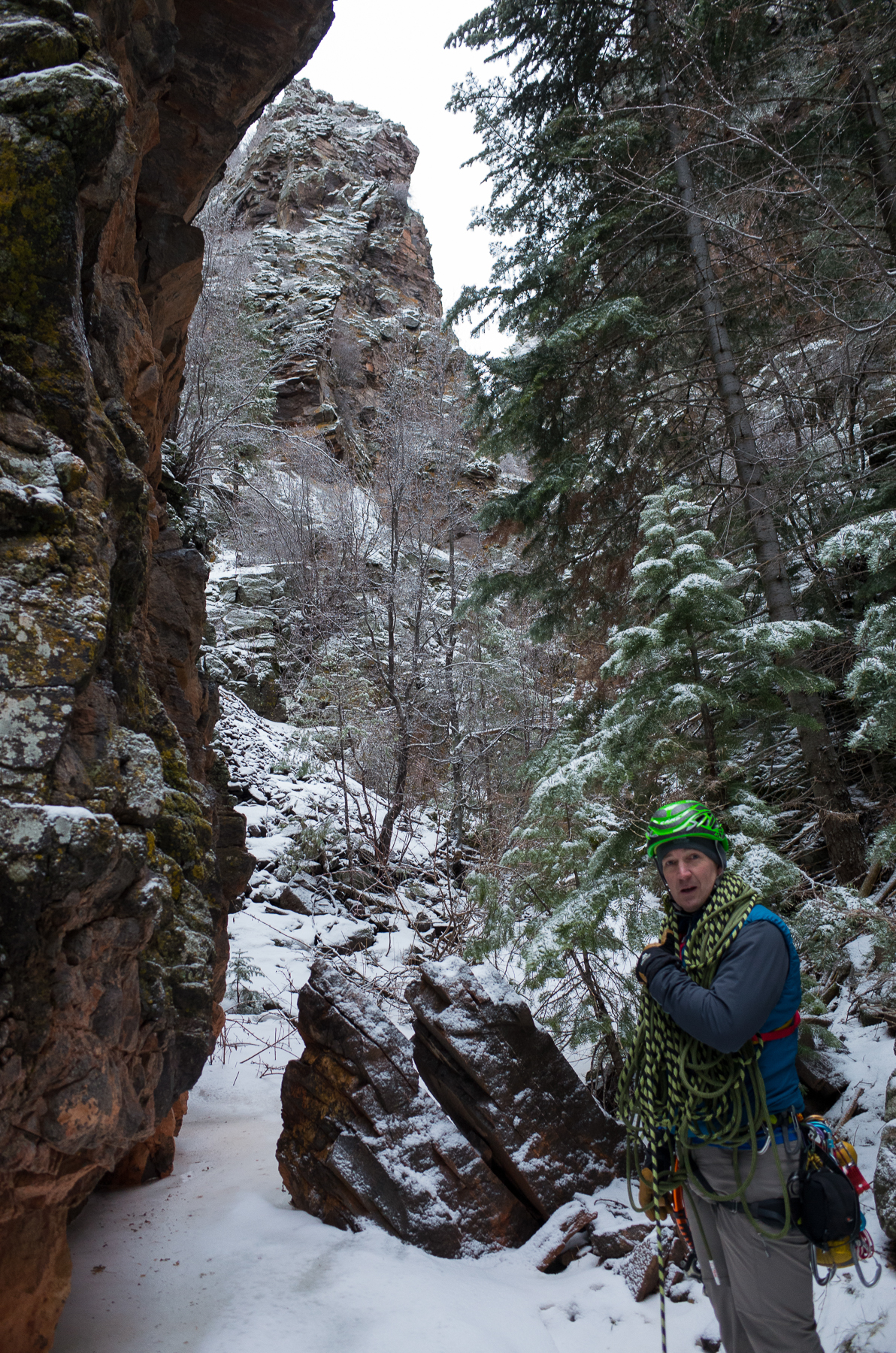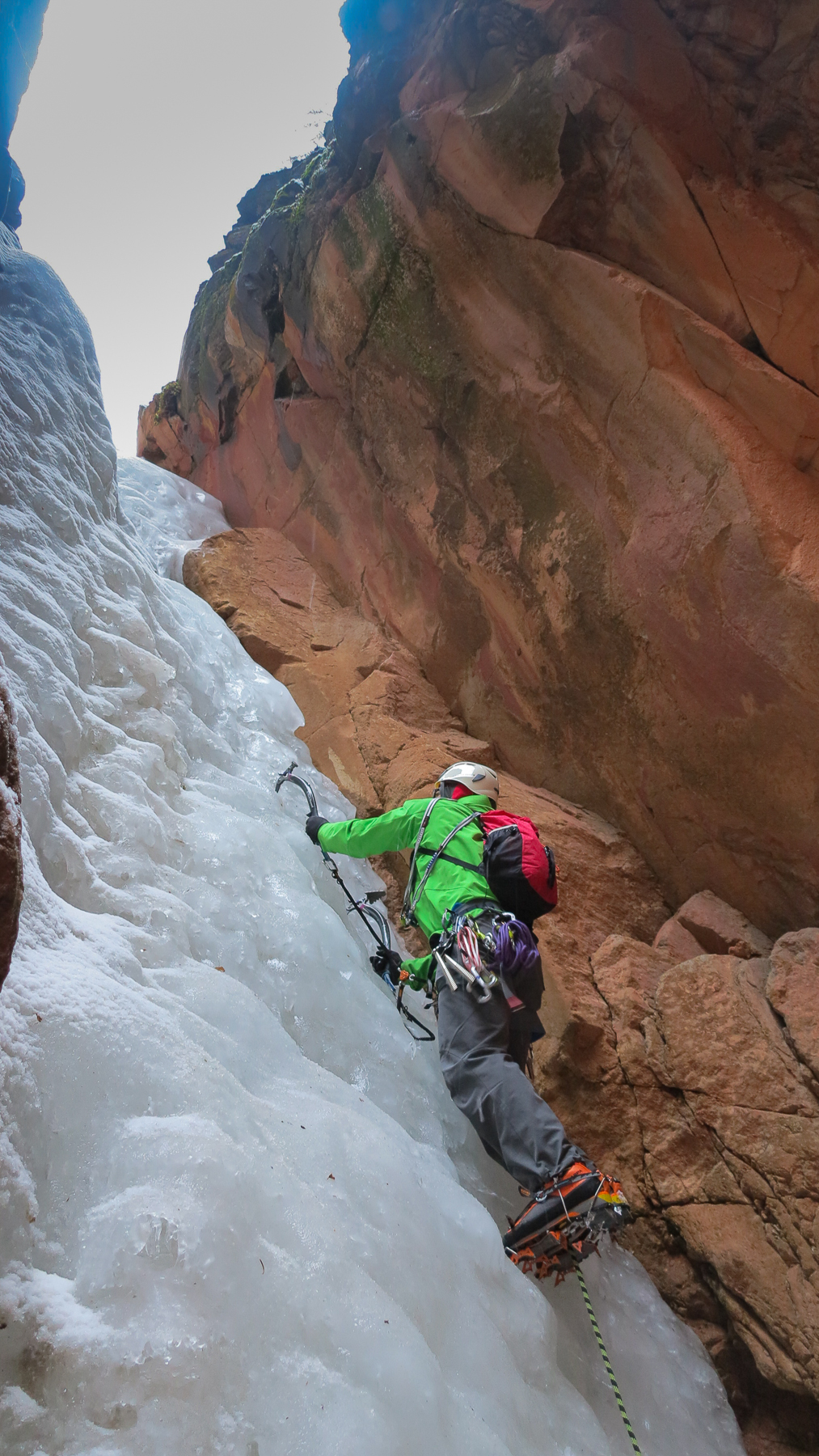 The real payoff of this climb is the fourth and final pitch.  The final falls is set in a tall amphitheater of red sandstone, with a ribbon of ice ascending to a narrow slit of sky above.  It's a gorgeous setting.  The ice is steep in places, but not particularly difficult.  Like all ice climbs, the difficulty varies depending on conditions.  When I climbed it, it was probably WI3+ or 4-.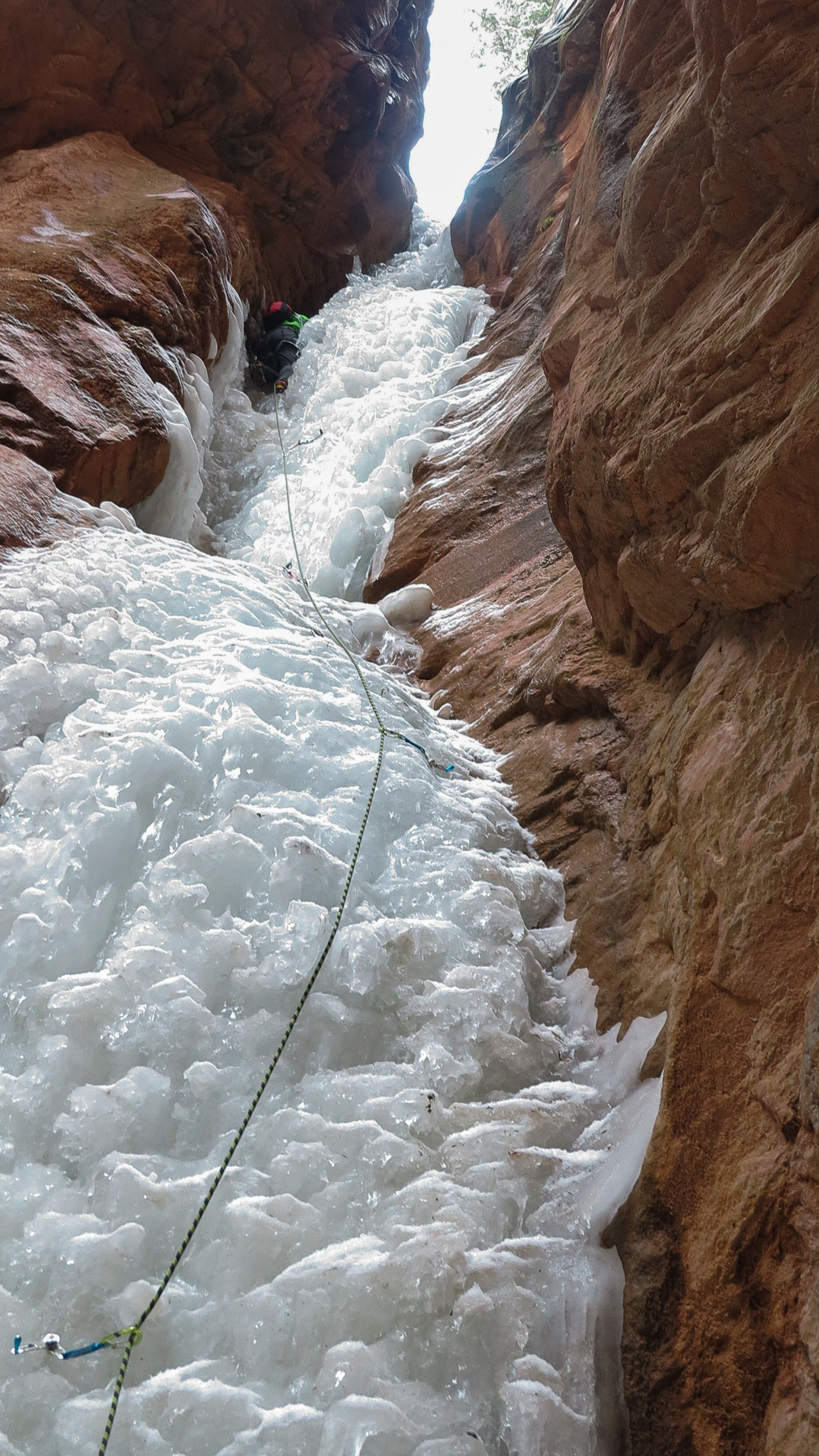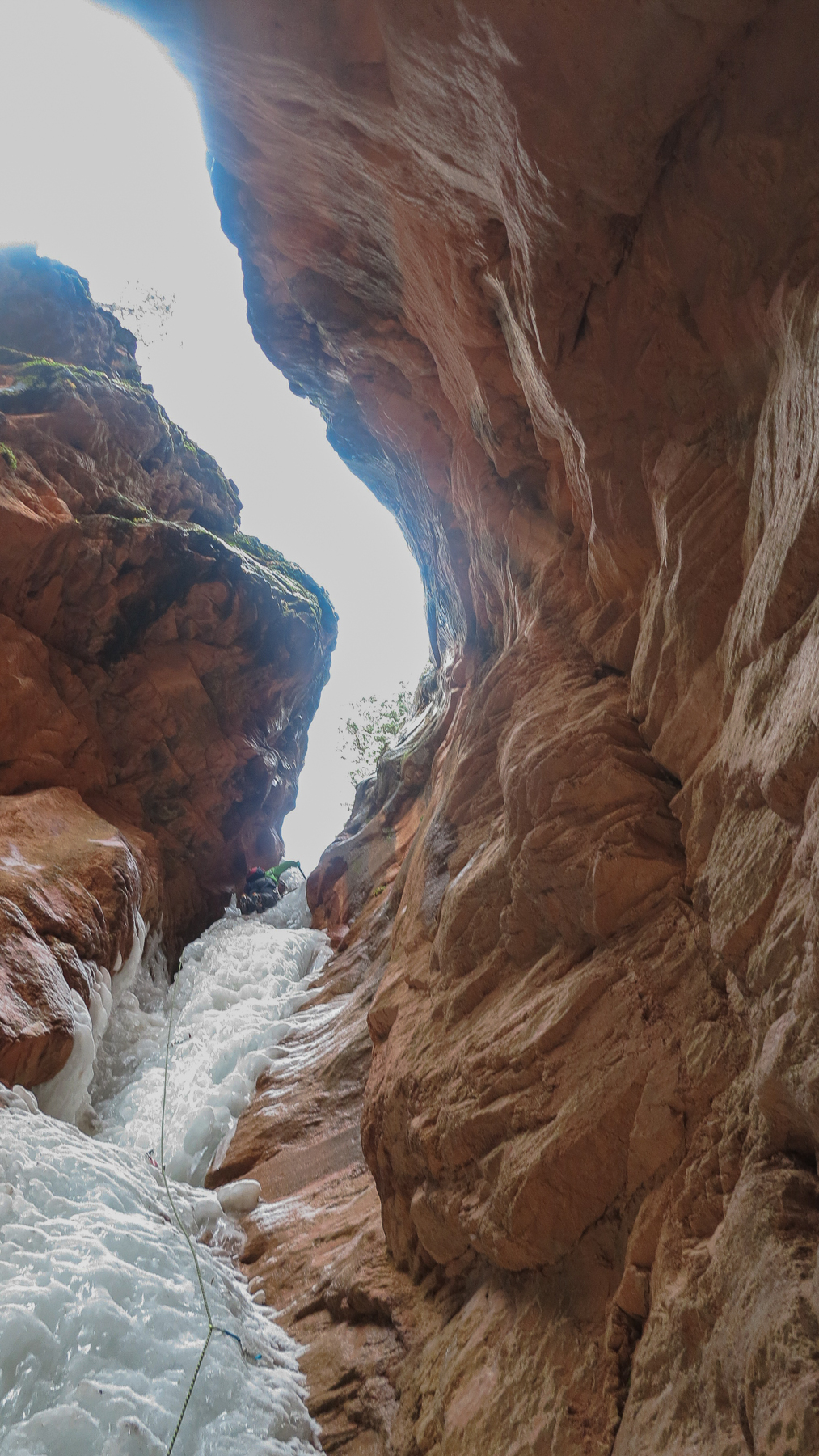 I really loved this climb.  I'm definitely going back next season, but this time, I will bring some more friends so I can set up a photography perch on top of the 4th pitch and get some better pictures of this outstandingly beautiful route.  Gear Notes:  I brought rock gear, but didn't use any of it.  Ice screws are all that's needed. The descent is simple.  There are fixed slings and rap rings on trees above all of the steps.  A single 60 meter rope will get you down the rappel on the 4th pitch.