I had been looking forward to a trip to the Cascades for several months.  Plane tickets bought, plans made.  I'd been training, dreaming, putting together gear lists, etc.  However, as the time to go drew near, my friend I was going with told me that he wasn't going to be able to go.  His work was not going to allow him to take his planned vacation.  He couldn't afford to lose his job, so he was out of the picture.   I was pretty bummed, as I'd been looking forward to the trip for quite a while, and really didn't want to miss it.  Ultimately, I decided to simply hire a guide and do the trip anyway.  It was going to cost me more money than going with a friend, but ultimately, I didn't see any way to get it done otherwise.
I selected Pro Guiding Service as my guide service for the trip.  I chose them primarily because they are permitted for Mount Baker, and also because their cadre of guides is very experienced, with many of their guides holding full UIAGM certifications.   Ultimately, I was paired up with a guide named Chris Simmons, a great guy with whom I was going to spend a terrific week of climbing.  Initially, the weather looked not so good.  As the dates for my trip approached, I kept checking weather reports.  It looked pretty wet, a concern that was echoed in Chris's last e-mail to me:  "Bring extra gloves and rain gear."
I flew into Vancouver on Saturday, and met Chris in Bellingham Sunday morning.  It was raining off and on, but we decided to roll the dice and take a shot at climbing Mount Baker's North Ridge, my primary objective for the trip.  We drove to the trail head and hiked up to the high camp on Baker in intermittent rain.   The mountain alternated between completely socked in by clouds, and occasional sun shine.  I had attempted to climb Mount Baker several years before, but had been turned back by rain and poor visibility.  I was hoping for better luck this time.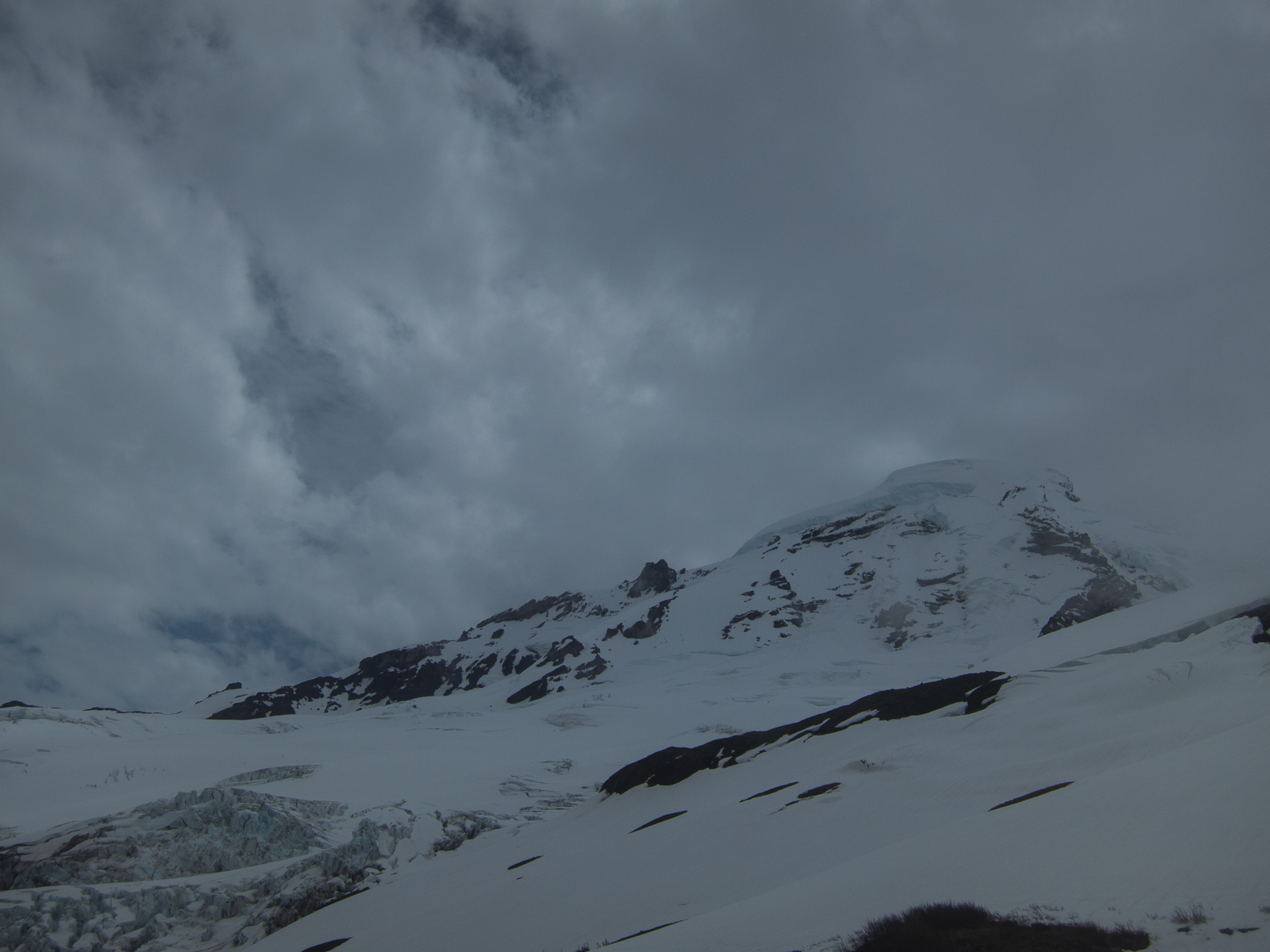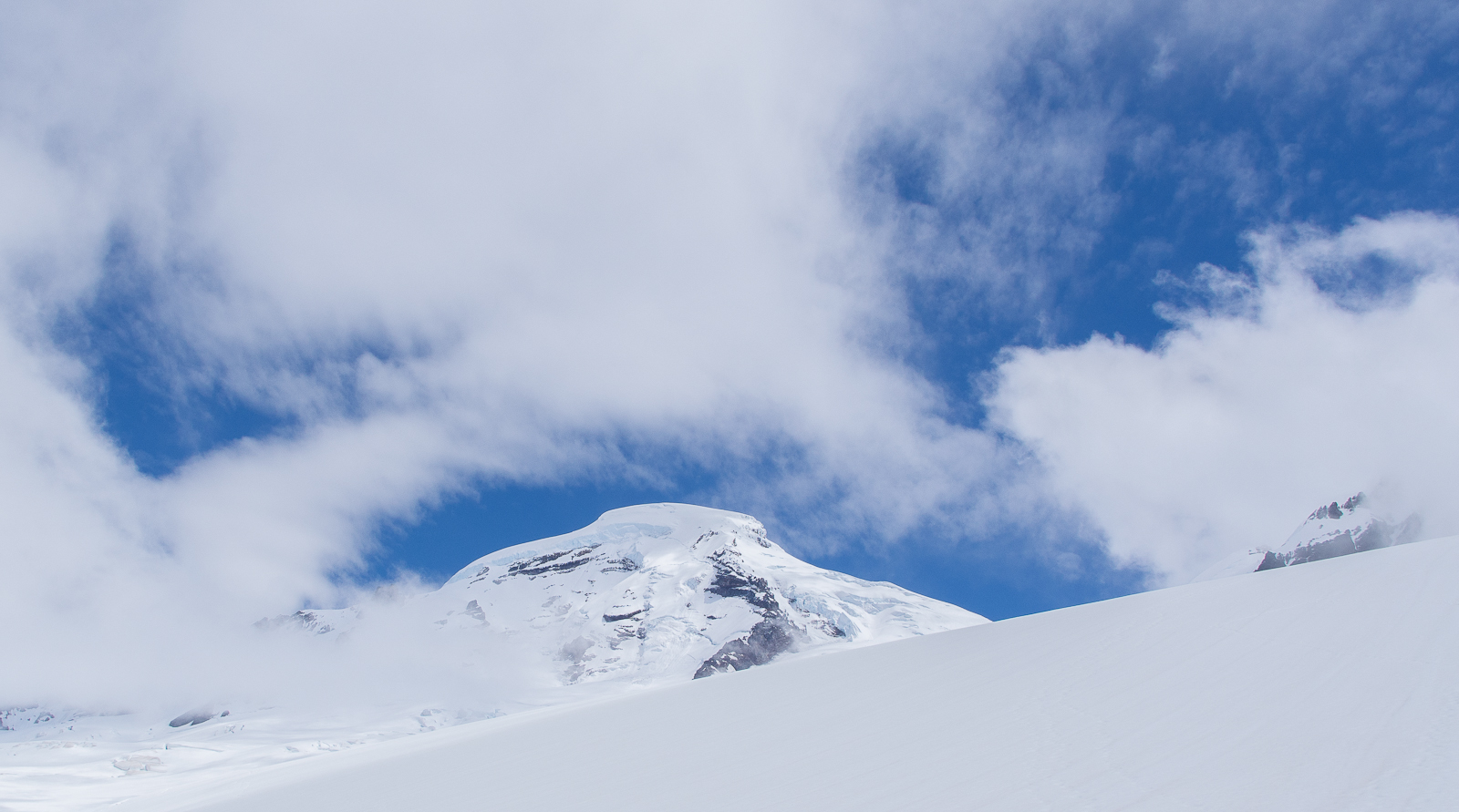 We went to sleep with a light rain falling on our tent.  I didn't have much hope for clear weather the next day, but figured anything was possible.   We awoke at 3:00, and Chris announced that he could see stars.  With much enthusiasm, we strapped on crampons and made our way across the glacier, walking across perfect neve snow under a cold, clear sky.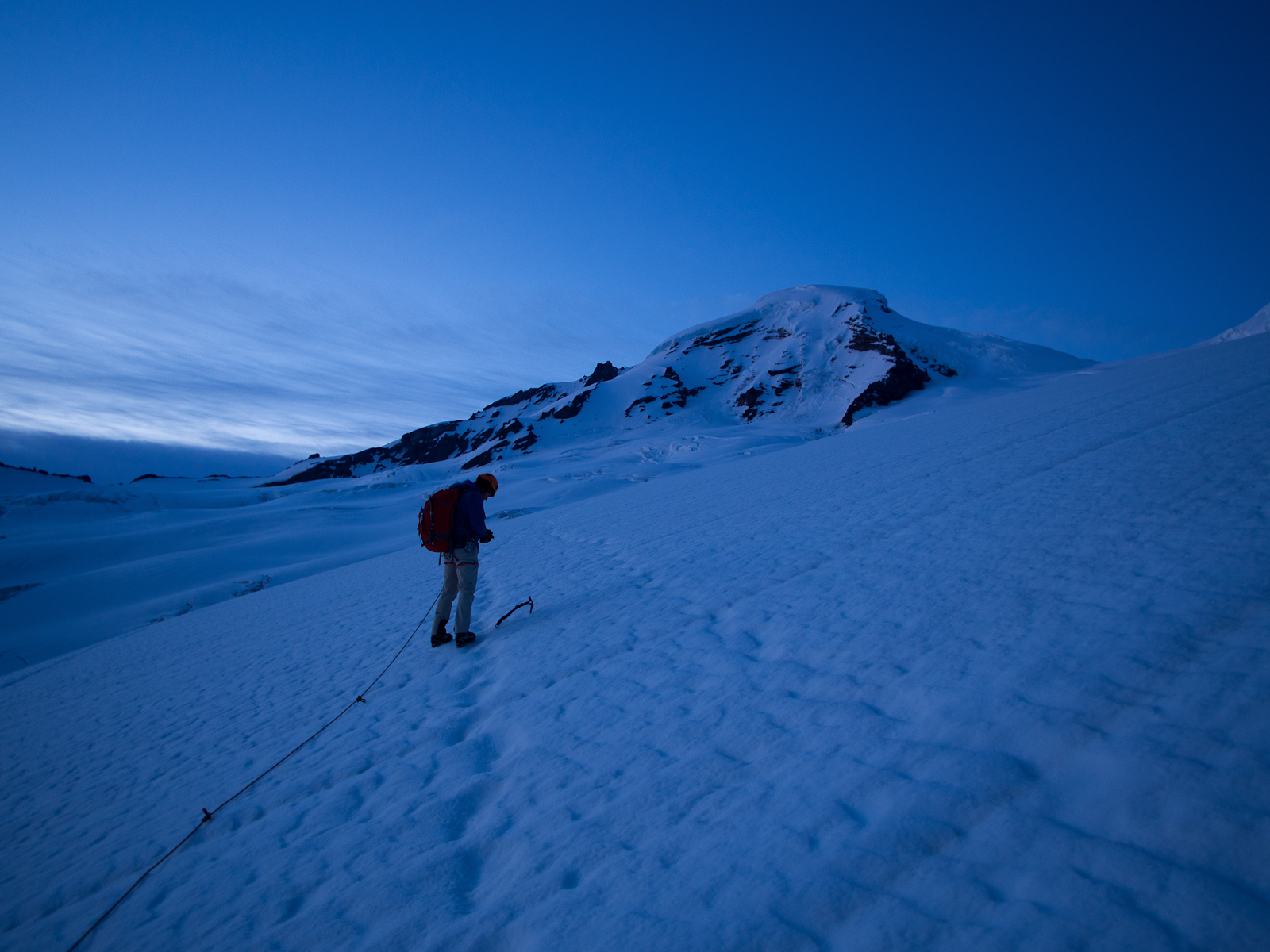 We opted for the left side approach to the ridge, looping under the toe of the ridge and then working our way up the ridge's left flank.  Getting to the ridge, we had to avoid some (rather intimidating) crevasses and seracs.  Chris chose a line that got us past these threatening obstacles, and we made it up onto the ridge proper.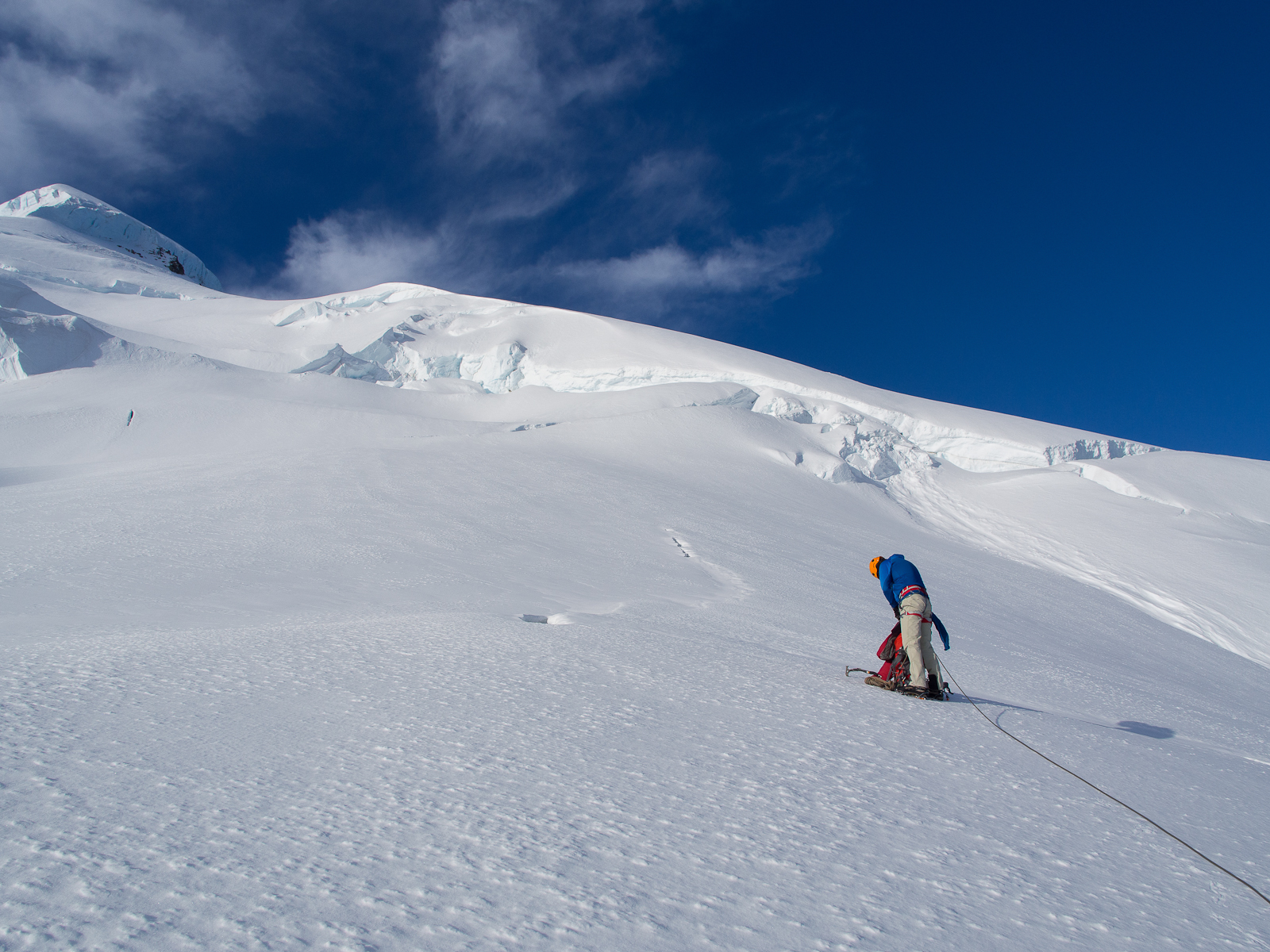 After we gained the ridge, we steadily worked our way upwards, following some old tracks in the snow where possible, until finally, we approached the dramatic ice cliff that guards the mountain's upper slopes.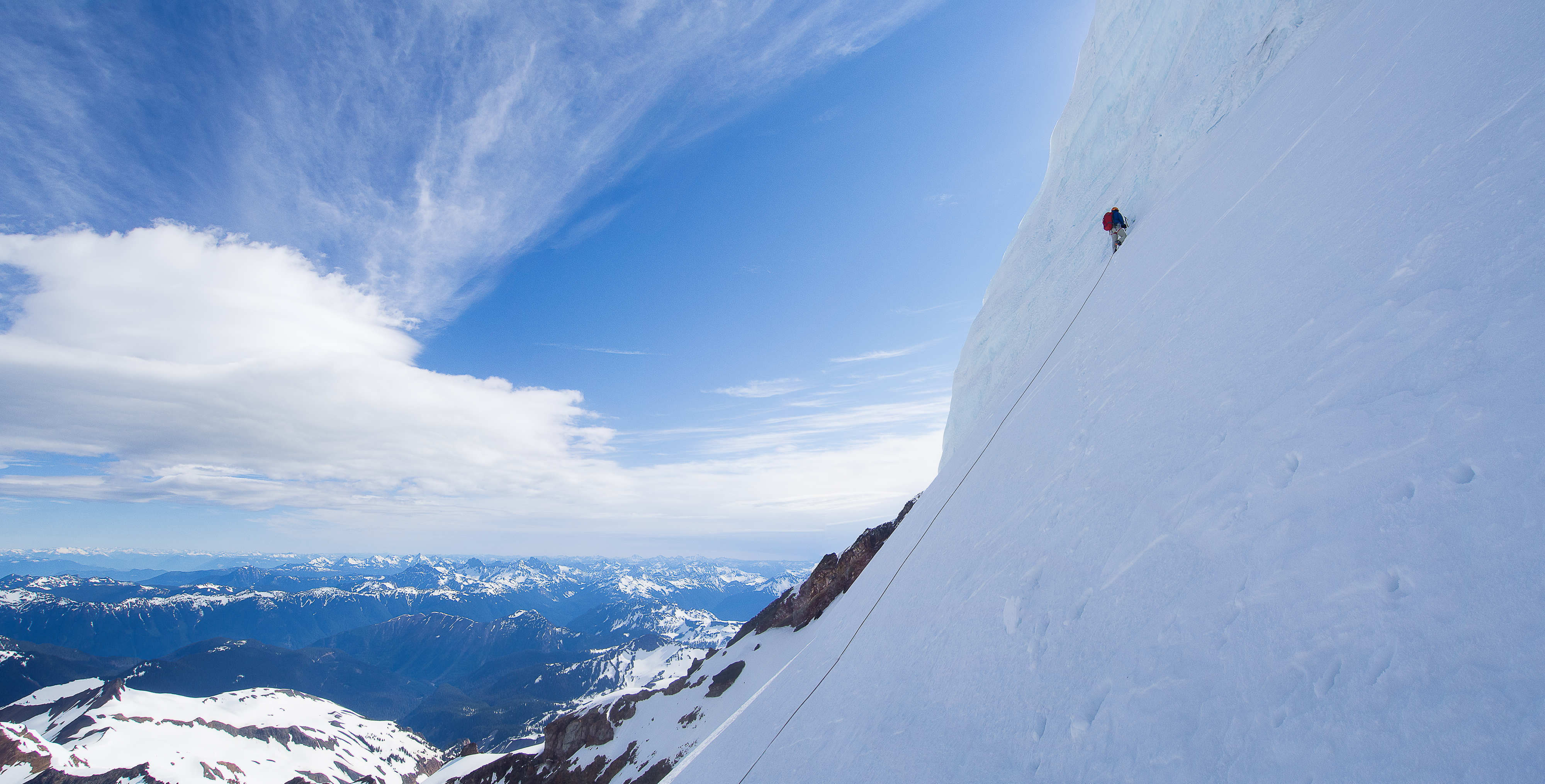 In preparation for this climbing trip, I had read numerous trip reports of people who had climbed the North Ridge.  All of the reports seemed to indicate that passing the ice cliff on the left was easier than bearing right.  Chris led the steep ice pitch on the left flank, and pulled around the ridge crest out of sight.  I could tell that the climbing eased up a bit on the other side of the ridge crest, as he was moving pretty fast once he got established on the other side.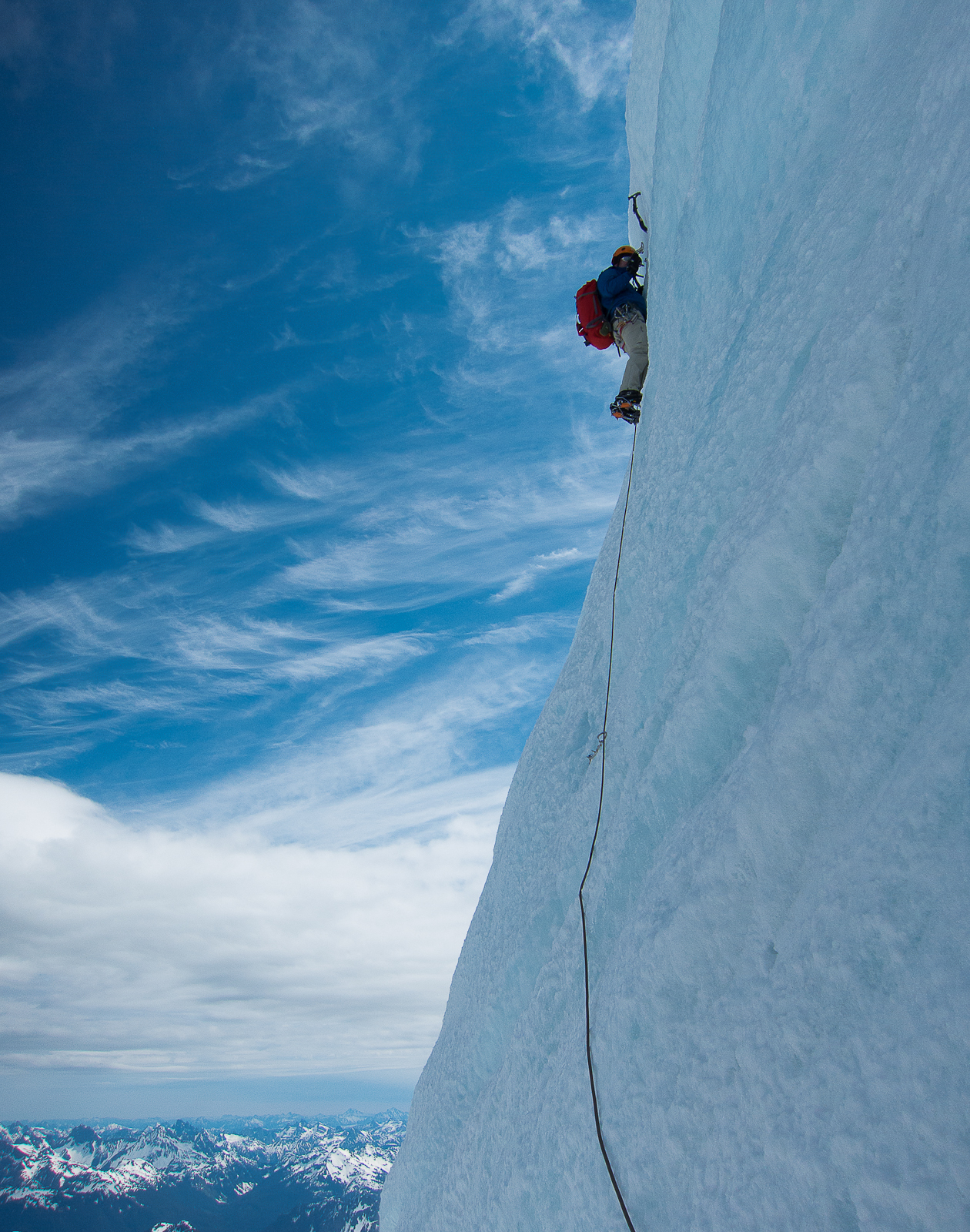 I followed the pitch, and then we climbed up several steep pitches until the angle decreased a bit and it turned into a steady ascent up to the summit.  We took a few pictures on top, and then began the long slog down to our camp.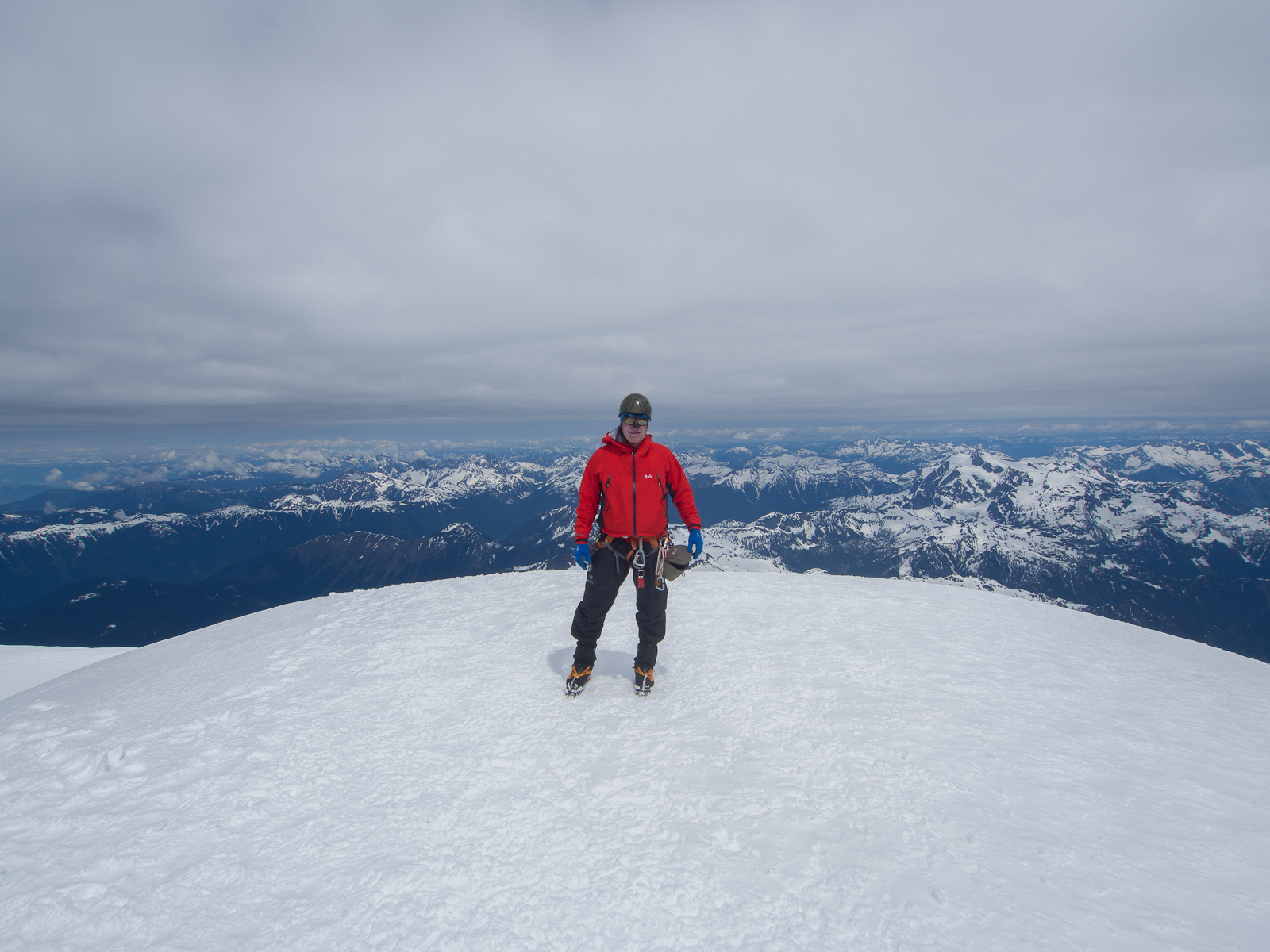 After that, it was a long, ugly, tedious slog back down the hill.  The snow had softened, so we were post holing much of the way.  Eventually, we made it back to our tent, where we hastily broke camp, packed up, and hoofed it down the mountain to our car.  After a great burger at a local diner, Chris drove home to Seattle, and I drove back to Bellingham.  We took the next day off to rest and reload.  I had breakfast at the Old Town Cafe, a wonderful, funky Bellingham restaurant, and then I explored Bellingham a bit.  Our next objective was going to be a rock route, so I changed out my clothing and gear a bit to get ready for rock climbing.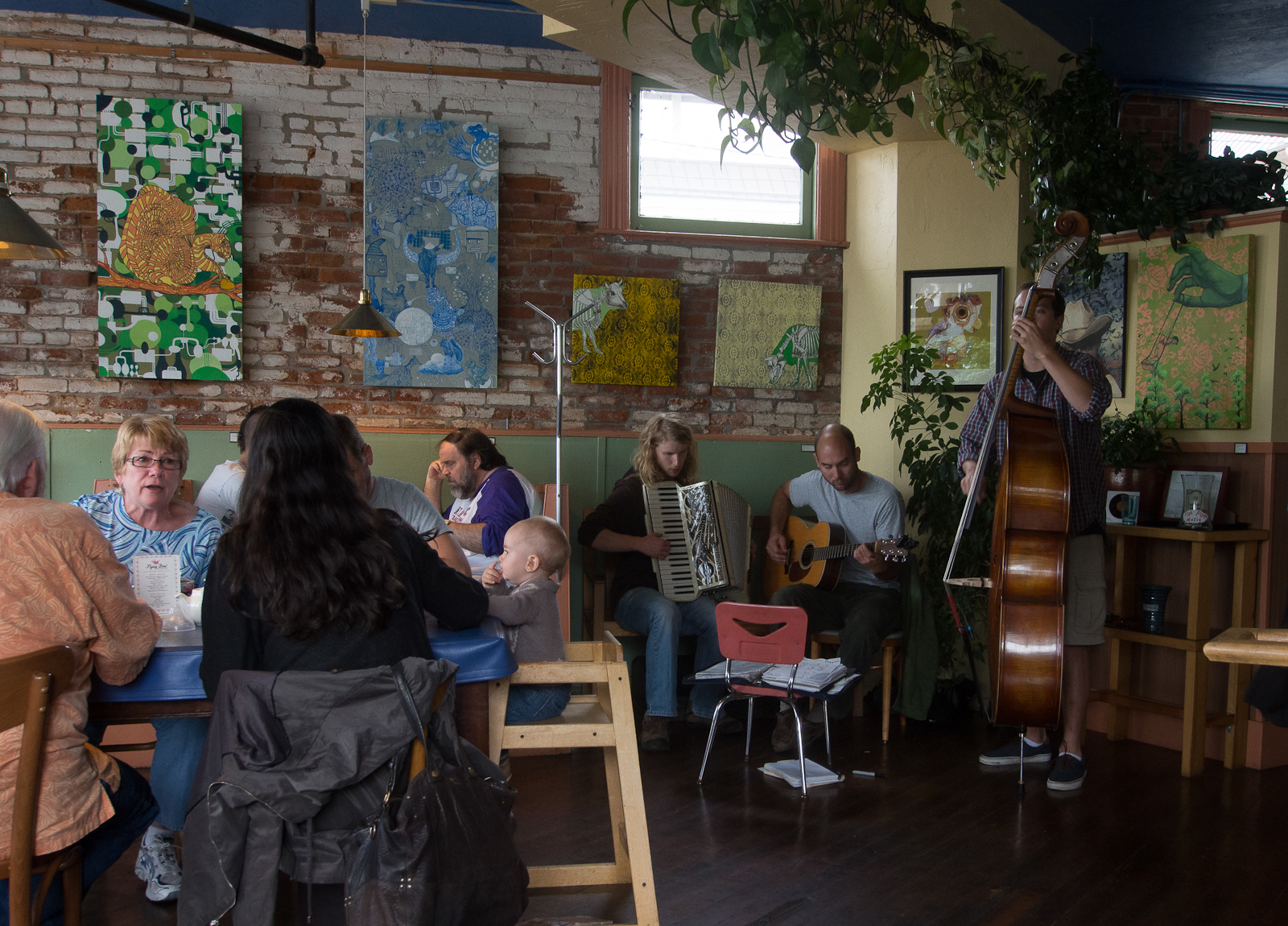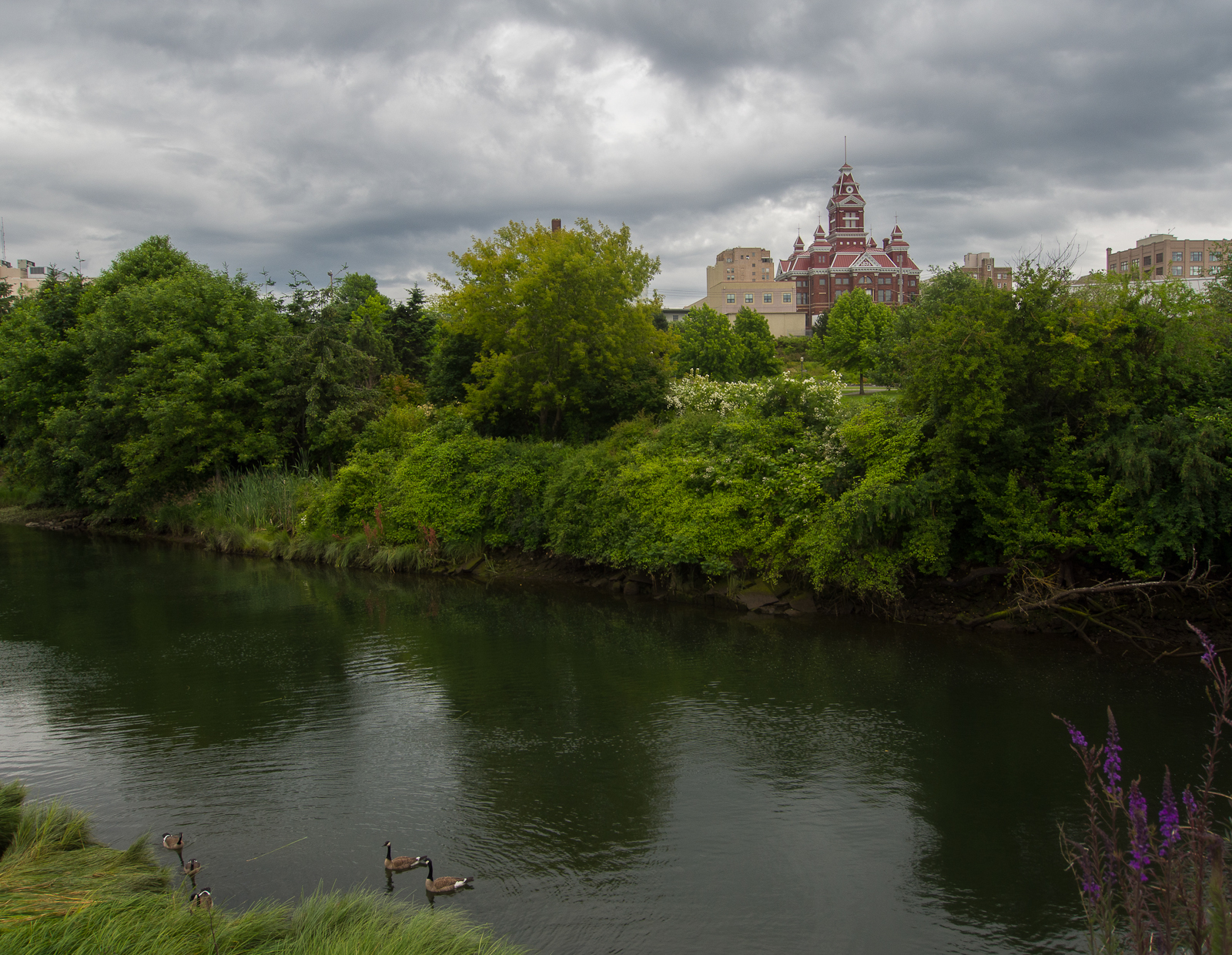 To be continued . . .