Review of the McHale Critical Mass Backpack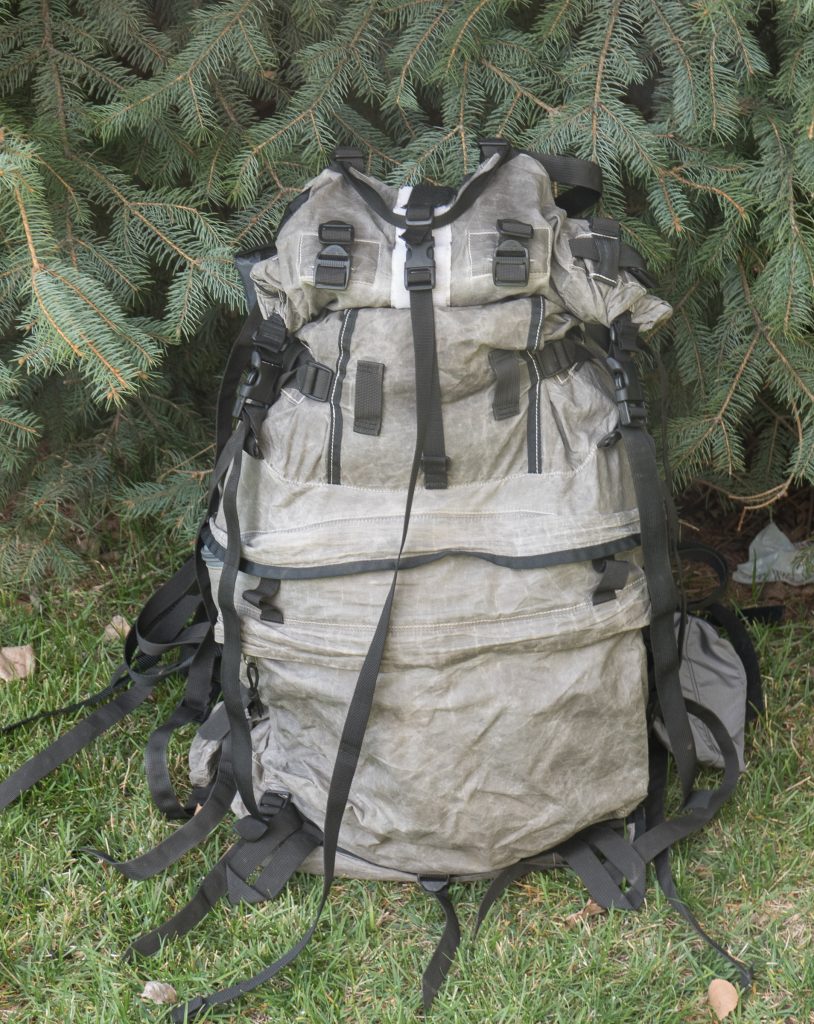 I've pretty much abandoned large backpacks for backpacking and climbing.  With modern, ultralight gear, I very seldom carry more than 30 pounds, and usually my pack weight is much less, generally less than 20 pounds fully loaded.
However, backpack hunting is one endeavor when I still require a pack that can comfortably carry large loads.  Even though I try to minimize my gear and clothing weight, if my hunt is successful and I kill an animal, I'm going to be carrying out a very heavy load of meat.  This is particularly true for elk hunting.  Elk are big critters.
Hunting packs have a lot of requirements, some of which conflict with each other.  They need to be compact and comfortable enough to allow you to move off-trail easily and quietly, without catching on branches and getting caught on things.  They need to be light enough to not unreasonably add to your load.  They need provisions for carrying a weapon.  They need to be able to carry a week's worth of gear and provisions.  They need to be durable.  And, when you're hauling out meat, they need to be capable of controlling and carrying really large loads, sometimes in excess of 100 pounds.
When I first got into hunting a few years ago, I figured I needed a special hunting pack.  So, I bought and used packs by Eberlestock, Mystery Ranch, and Badlands.  They had some great, hunting specific features, but I really didn't like using them for meat hauling.  With 100+ pounds of meat and cargo, they were not as capable as I would have liked.  The waistbelts sagged, the frames didn't transfer weight efficiently to my hips.  My shoulders and hips and back got sore.
With these shortcomings in mind, I abandoned these hunting packs, and went back to using my tried and true McHale Super INEX Alpineer, which I've owned since 1995.  This pack has many hundreds of trail miles on it, and I've carried some really huge loads with it.   (There is a review of this pack on my old website HERE.)
The McHale pack turned out to be a very good all around hunting pack.  It can easily transform from a short, squat nimble pack into a tall loadmonster by adding or removing the "bayonet" stays that lengthen the frame.  When hunting, I generally keep the pack in the shorter configuration, and only utilize the bayonet frame extensions when meat hauling.  For carrying heavy weight, I still have not found anything that is its equal.  I once carried out close to 200 pounds in this pack when a couple of buddies and I carried out the meat and head of a big bull elk in a single trip.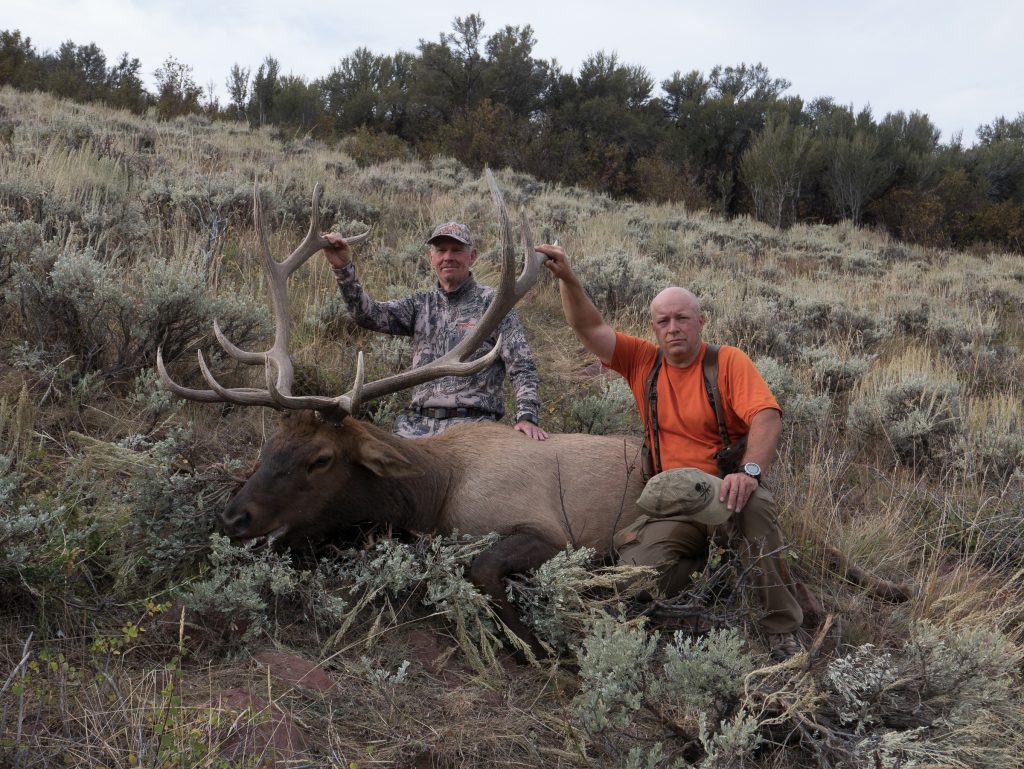 Hunting Modifications
I was pretty happy with the McHale pack, but after a while, I decided that some modifications to this pack would make it even better as a hunting pack.
I contacted Dan, originally thinking I would buy a whole new pack from him, but he suggested that I just modify my existing pack.  (This was awesome, as I could continue to use my trusty pack and it saved me a lot of money too.)
The modifications I requested were as follows:
I wanted the back pad to be re-worked to incorporate a 1/2 body length evazote pad that could be used as a sit pad or for sleeping on.  (I sometimes use a very light Klymit X-frame sleeping pad, and this evazote pad would provide some insulation, which the Klymit design lacks.)   This pad is also great for long glassing sessions too, providing a comfortable pad to sit on.
I wanted a roll top closure and deletion of the top pocket.  I don't use the top pocket much, and converting to a roll top design would save weight, while maintaining water resistance.
I wanted an exit port for a hydration tube.
I wanted a larger right side pocket to accommodate the butt of my rifle, to make carrying the rifle easy.
I also wanted fastening points for a Kifaru Gunbearer, so I could carry my rifle in a way that made it quick to deploy.
Dan agreed to do all of these modifications, and a few months later, after paying a very modest fee, I had my pack back, better than ever.
Using the modified McHale this hunting season has convinced me that it is the ideal hunting pack for my style of backpack hunting.  It easily swallows a week's worth of gear and food.  The pack has three spaces; a lower compartment, an upper compartment, and a large exterior pocket.  All of my gear and extra clothing fits nicely into the lower compartment, where it's easily accessible with a couple of zippers.  The large exterior pocket holds things like map, compass, and headlamp, and my food and water goes in the upper compartment.  Fully loaded, there's still tons of room for meat.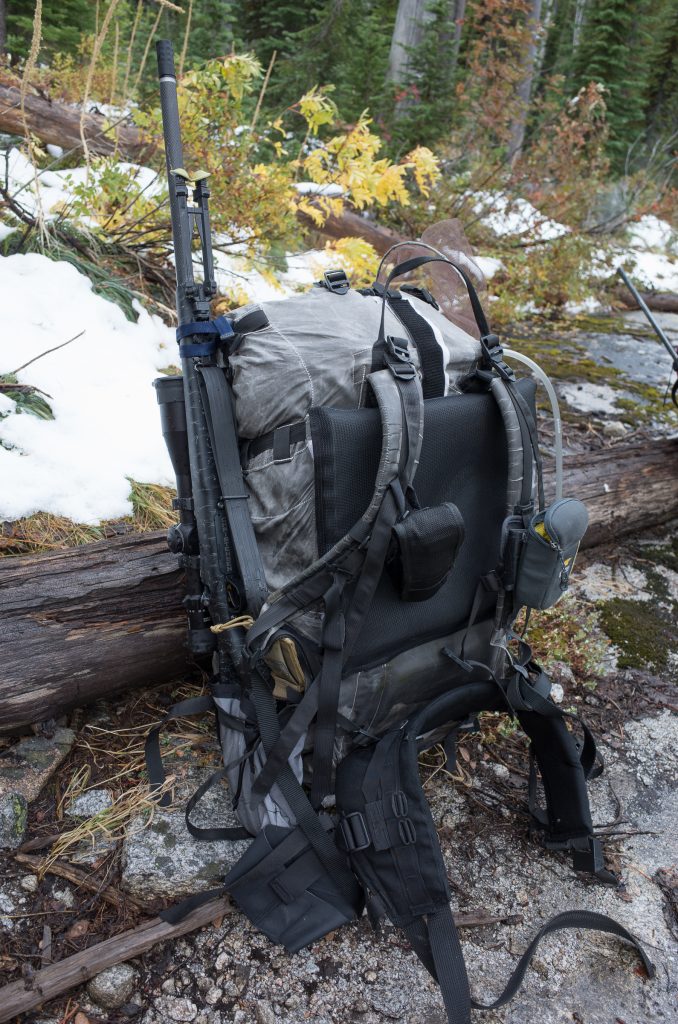 This pack is easy to carry while stalking and moving over rough ground, and it's also comfortable to carry, mile after mile.  I can hike all day and my hips and shoulders do not ache.  The McHale design of the hip belt (which is larger than any other hip belt I've seen on a pack) really spreads the weight out, transferring the load to the hips without creating pressure points or rubbing.     The shoulder straps separate the strap adjustment from the load lifter adjustment, a feature which, as far as I know, is unique among backpacks.  This allows the pack to be snugged close to the body without pulling the shoulder straps up off of the shoulders, greatly improving stability.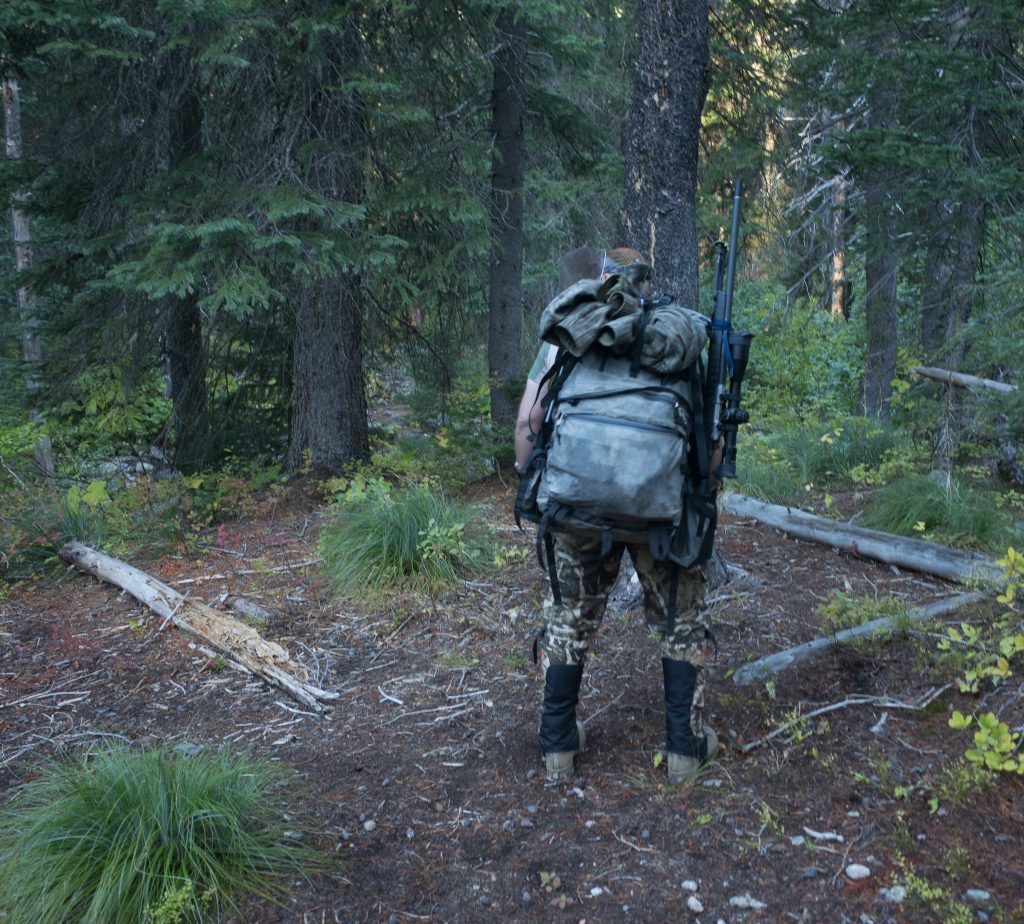 The pack is not ultralight.  As modified, it weighs 7 pounds, 2 ounces.  That is about a pound heavier than some of the popular hunting packs from Mystery Ranch, Kifaru, Kuiu, etc.  However, this includes the weight of the foam pad, which can be detached from the pack and used as a sit pad or sleeping pad.  Also, the volume of this pack is larger than other hunting packs.  (The McHale is over 8000 cubic inches or 131 liters!!)  Given the load carrying capacity, I'm happy to trade an extra pound for the heavy-load comfort that this pack provides.
McHale packs are expensive, but they're worth every penny.  They are hand made in Seattle to your body's measurements and to your custom specifications.  The variations and options are endless.  You can get any size you want with any features that you want in a choice of various high tech fabrics.
On every hunting forum I've frequented, a common question is, "what is the perfect hunting pack?"  In my opinion, it's a McHale pack.  Most folks haven't even heard of these packs, but the combination of huge load carrying capability, quality construction, and customizable features puts the McHale packs in a class by themselves.