For several years now, my go-to trekking poles have been the Leki Carbon Titanium poles. They've been with me on hundreds of miles of hiking trails, and I've put ski baskets on them and used them as my for winter backcountry skiing too. (Leki's Big Mountain Binding Basket is a great basket for both skiing and for making on-the fly adjustments to your touring bindings.) They've served as a makeshift bipod to support my rifle on hunting trips. I've used them as tent poles for my ultralight tents. They've got me up and down talus fields, and have saved me from many a fall on slippery or uneven ground.
I love the Carbon Titanium poles. They're strong, durable, easy to adjust in length, the flick lock adjustment mechanism doesn't slip. The handles and wrist straps are comfortable, and there is a foam grip that extends below the handle which allows you to grab it lower on the pole when necessary.
Leki poles with this grip style also have a mono-pod accessory available that allows you to mount a (lightweight) camera onto the top of the handle for taking photos with the support of the trekking pole. This handy accessory is called the Aergon Photo Adapter, and it's useful for steadying your camera for low-light shots.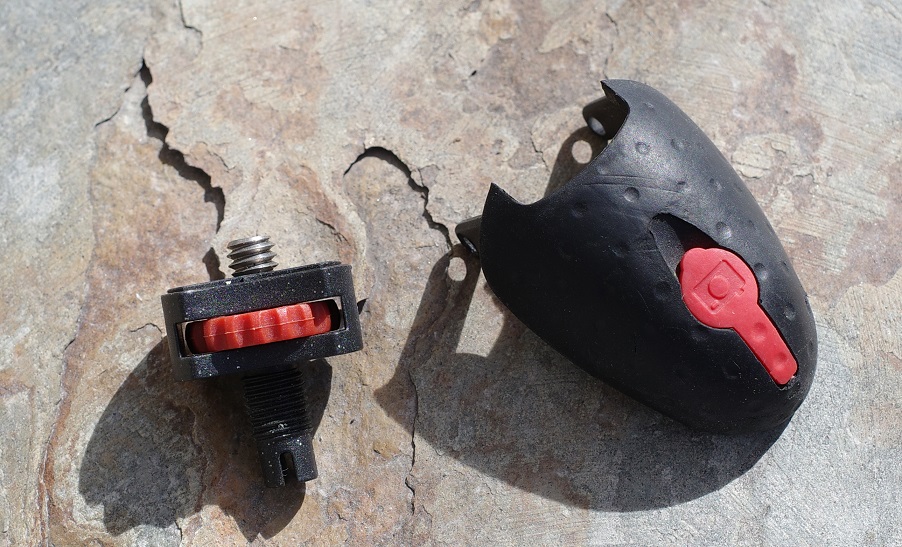 So, with all this good experience with my current Leki poles, why should I get something else? The main issue is the size of the poles when collapsed. There are situations where I want to collapse the poles and put them in my backpack. Typically, this is an issue when I'm climbing. I like poles for the approach and descent, but I don't like them sticking out of my pack (or strapped to the side) when I'm climbing.
After a bit of research on trekking poles that collapse into a compact size, I purchased the Leki Micro Vario Carbon Black Series trekking poles. There are other ultralight poles out there that weigh less, and collapse down smaller, however I wanted poles with some adjustability, a foam lower grip, and good durability. The Leki Micro Vario line has these features. There is a new variation, the Micro Vario Black Series, which is different from the Micro Vario in that the locking mechanism that keeps the pole sections connected is internal, and doesn't rely on an external button. (It has the same lever lock mechanism as the Carbon Titanium poles to adjust the length.)
The weight of the MV Carbon Black poles is 7.4 ounces per pole. This is virtually identical to the weight of my Carbon Titanium poles at 7.6 ounces per pole.
The MV Carbon Black also share the Aergon grip with the Carbon Titanium poles, which means that I can utilize the Aergon Photo Adapter with these new poles.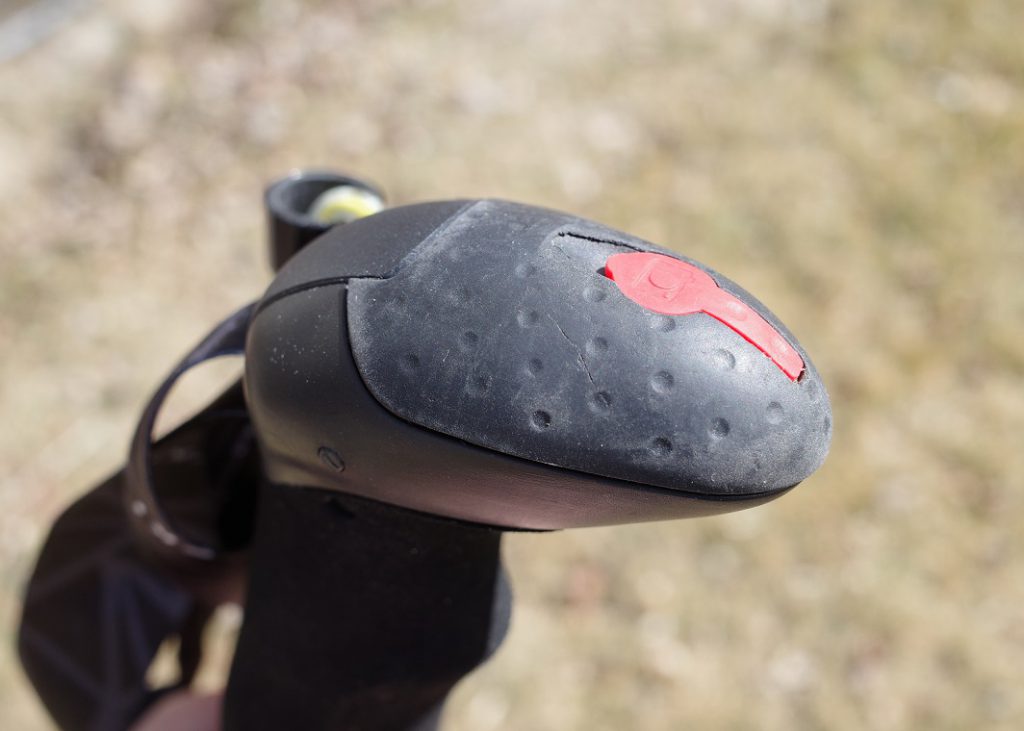 The most noticeable difference between the new MV Carbon Black poles and my old Carbon Titanium poles is the length when fully collapsed. The MV Carbon Blacks collapse down to 15.5 inches, while the Carbon Titanium poles only collapse to 26.25 inches.
This difference in collapsed size means that the MV Carbon Black poles will fit nicely into my climbing pack.
One area where the MV Carbon Black is at a big disadvantage is the range of adjustability. Only the top section of the MV Carbon Black adjusts, while each of the 3 sections of the Leki Carbon Titanium is fully adjustable. This won't make much of a difference for hiking, but it does make the MV Carbon Black less versatile when using it as a tent pole for ultralight tents that use trekking poles for support. For me, that won't be a major issue, however, because I seldom use trekking pole tents on climbing trips.
So far, I've used the new MV Carbon Black poles on a few day hikes. Swing weight and comfort are good, and they perform pretty much like my tried and true Carbon Titanium poles.
It's too early to have an opinion on the durability of these new MV Carbon Black poles, but given my experience with my other Leki poles, I'm optimistic that they will hold up well.
They are going to be my new pole for any time where I might want to carry my trekking poles in my pack. They seem like the perfect poles for climbers.