The E-Climb "Klau" ice screw is not widely available in the United States.  As of this date, I couldn't find a single U.S. seller.  I ended up ordering the screws directly from Spain, where E-Climb is headquartered.  E-Climb Website HERE  The E-Climb Klau screw has a couple of features that make it different from most other screws on the market.  It has an aluminum body, and removable/replaceable steel teeth.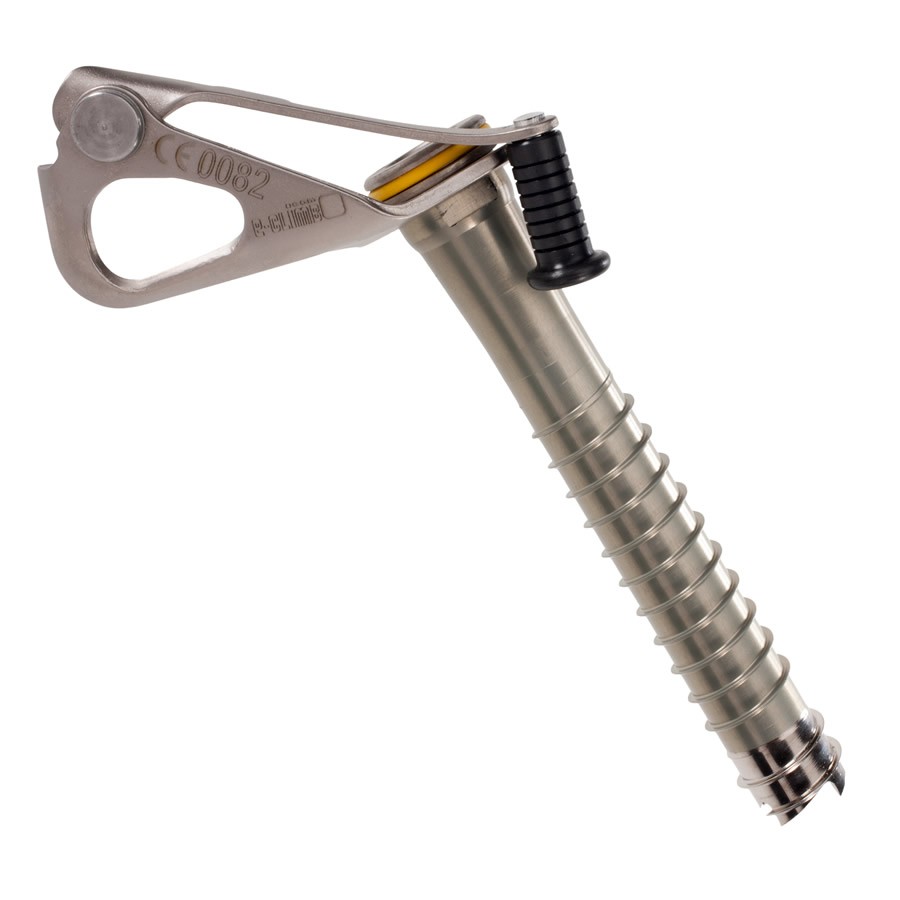 The aluminum tube body makes the Klau screws marginally lighter than all-steel screws.  This is a nice feature for gram-shaving alpine climbers who obsess over gear weight.
Some weight comparisons:
19 cm Black Diamond screw  5.7 ounces;   22cm Black Diamond screw  6.2 ounces
16 cm Grivel 360 screw   6.2 ounces
14 cm Klau screw 4 ounces; 18 cm Klau screw 4.4 ounces; 22 cm Klau  4.7 ounces
The per screw weight savings aren't really huge.  Average savings of less than 2 ounces per screw.  However, with a 10-12 screw rack, you could save about a pound or more with aluminum Klau screws compared with traditional steel screws.  For weight obsessed climbers, a pound of savings may well be worth it.
The teeth of the screws are steel, and can be replaced if they are damaged.  Changing out teeth is pretty easy.  You just screw off the teeth, using the crank handle of another screw as a wrench.  The replacement teeth then just screw back on.  The replacement has some dry adhesive (think  "loctite") on them to keep them from unscrewing when they're not supposed to.  Replacement teeth are about $13.  The instructions for the screws say that conventional sharpening can mess up the interchangeable facility of the screws. I don't think that a little touch-up with a file here and there would ruin it, if you stayed away from the little threads that secure the teeth to the tube.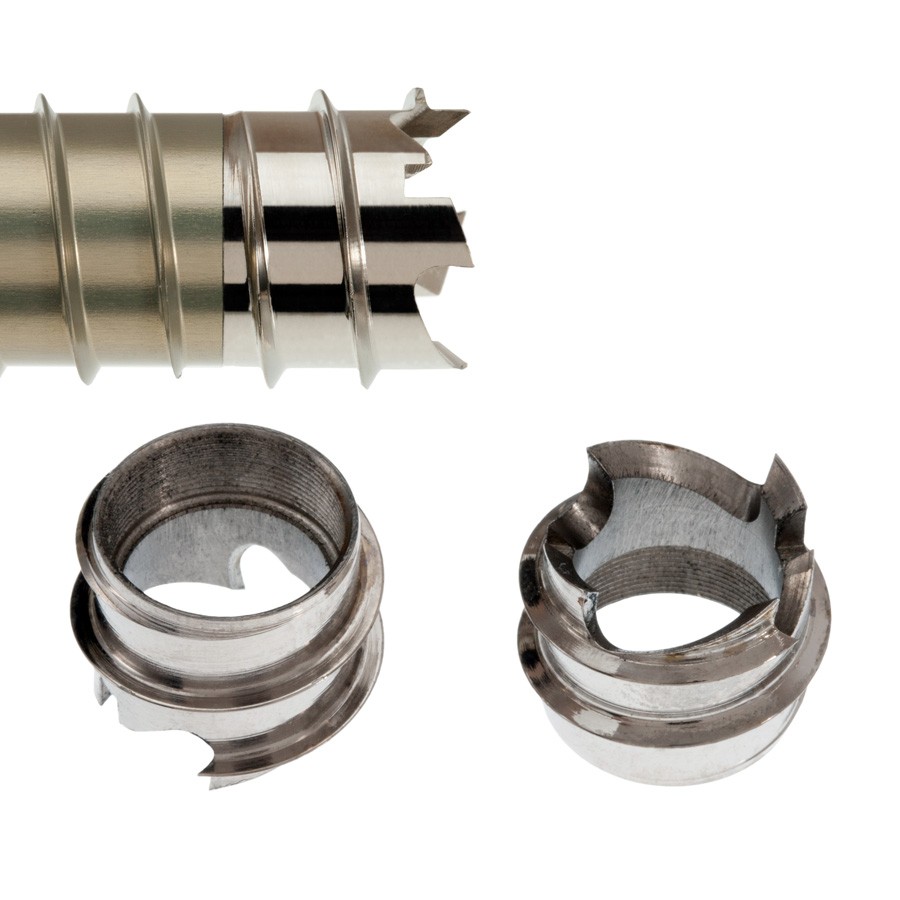 The most important characteristic of an ice screw for me is how quickly and easily it can be placed.  The Klau is comparable to other modern screws in ease of placement.  It bites into the ice and gets started just as easily (maybe a little bit easier even) compared with my Black Diamond screws.  Starting them seemed about the same as my Grivel 360 screw.  I could place a Klau screw with my left hand, which is a good test, as I am pretty clumsy with my left hand.  The folding crank gives good leverage for turning it into hard ice.  The crank doesn't have much up and down wiggle room, however, so on featured ice, you will need to chop away lumps and bumps that impede rotation of the crank, as there is very limited ability to maneuver the crank over such obstacles.   In my completely non-scientific tests of these screws, they do seem to be slightly more difficult than steel screws when trying to clear ice out of the tube after use.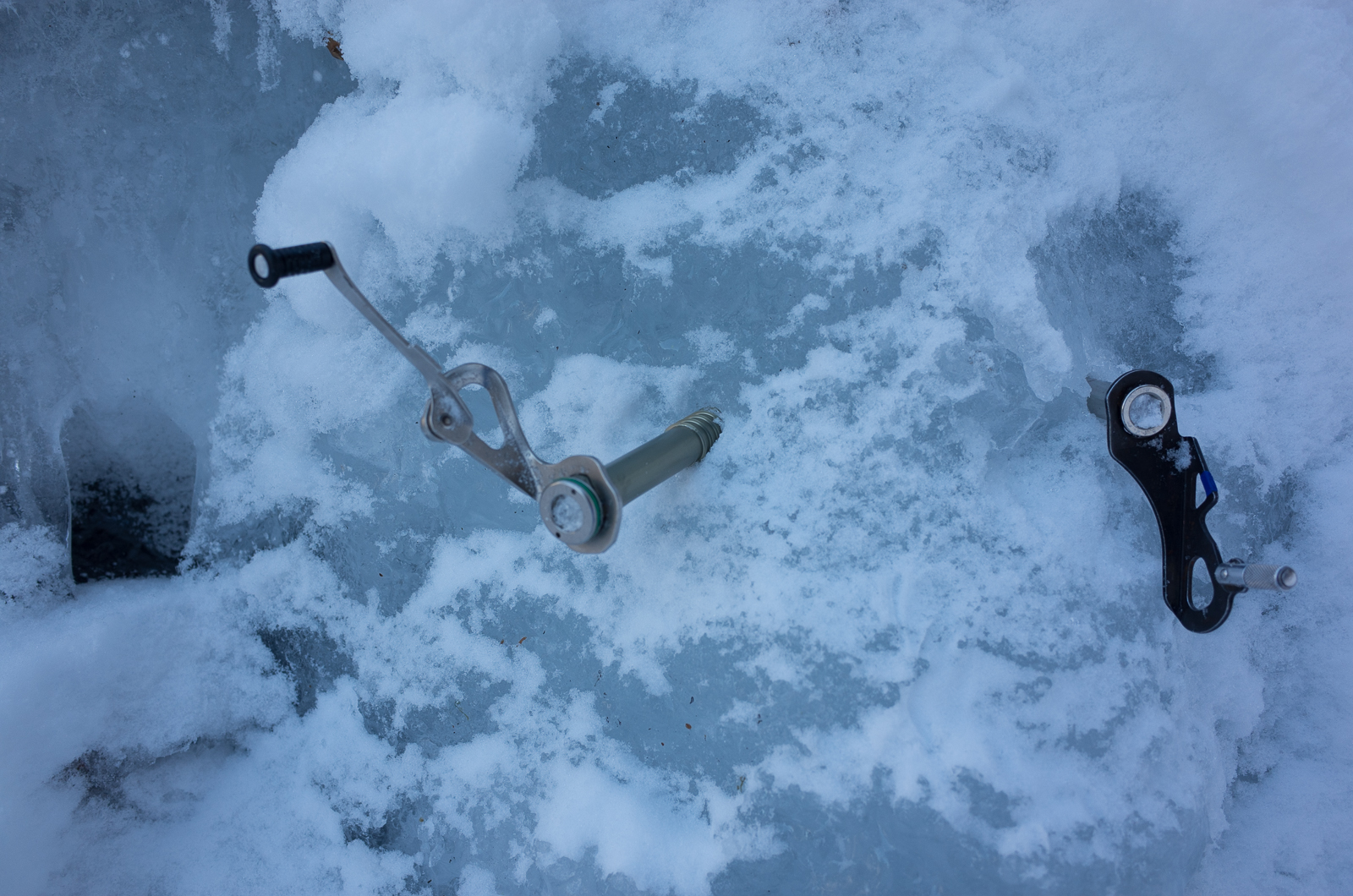 The threads on the E-Climb screws are not quite as tall as the threads on other screws in my arsenal.  I have no idea what effect this difference might have on holding power.  However, I think that I might place the screws in a more horizontal position compared with the slightly down-facing position of other screws with larger threads.
Overall,  I like the Klau screws.  I like their light weight, and they place easily in hard ice.  I don't think that they will replace my steel screws for every day ice cragging, but for alpine climbs where weight is an issue, I will definitely use the Klau screws to lighten my load.